We design efficient, durable, culturally appropriate cook stoves — that all can afford.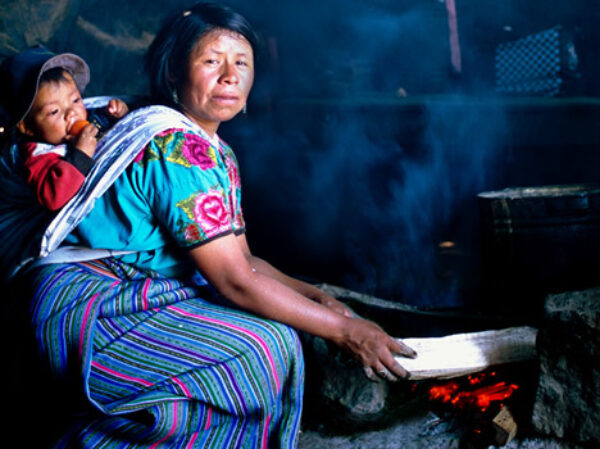 A Local Solution for a Global Problem
According to the WHO, 3 billion people around the world cook their food and heat their homes with open fires and use solid biomass fuels. This system of cooking negatively affects the health, environments, and livelihoods of those in low- and middle- income countries without access to reliable and sustainable energy. By designing clean burning cookstoves from our lab in Vashon, WA that produce fewer emissions and require less fuel, we aim to save lives, reduce deforestation, and promote the economic empowerment of women in the developing world.
How We Work
Our development process follows an iterative approach – going through multiple cycles of conceptual design, computer-aided design, prototype fabrication, user research, and laboratory & field testing. The results from testing and user research are then fed back into the process, so that the next iteration of conceptual design and computer-aided design is a substantial improvement over the previous one.
Fueled by experience (ours and our partners'), ideas (we are open to all), research (both our own and the work of others), and modeling (by number-crunching computers), this iterative cycle is a veritable wellspring of innovation.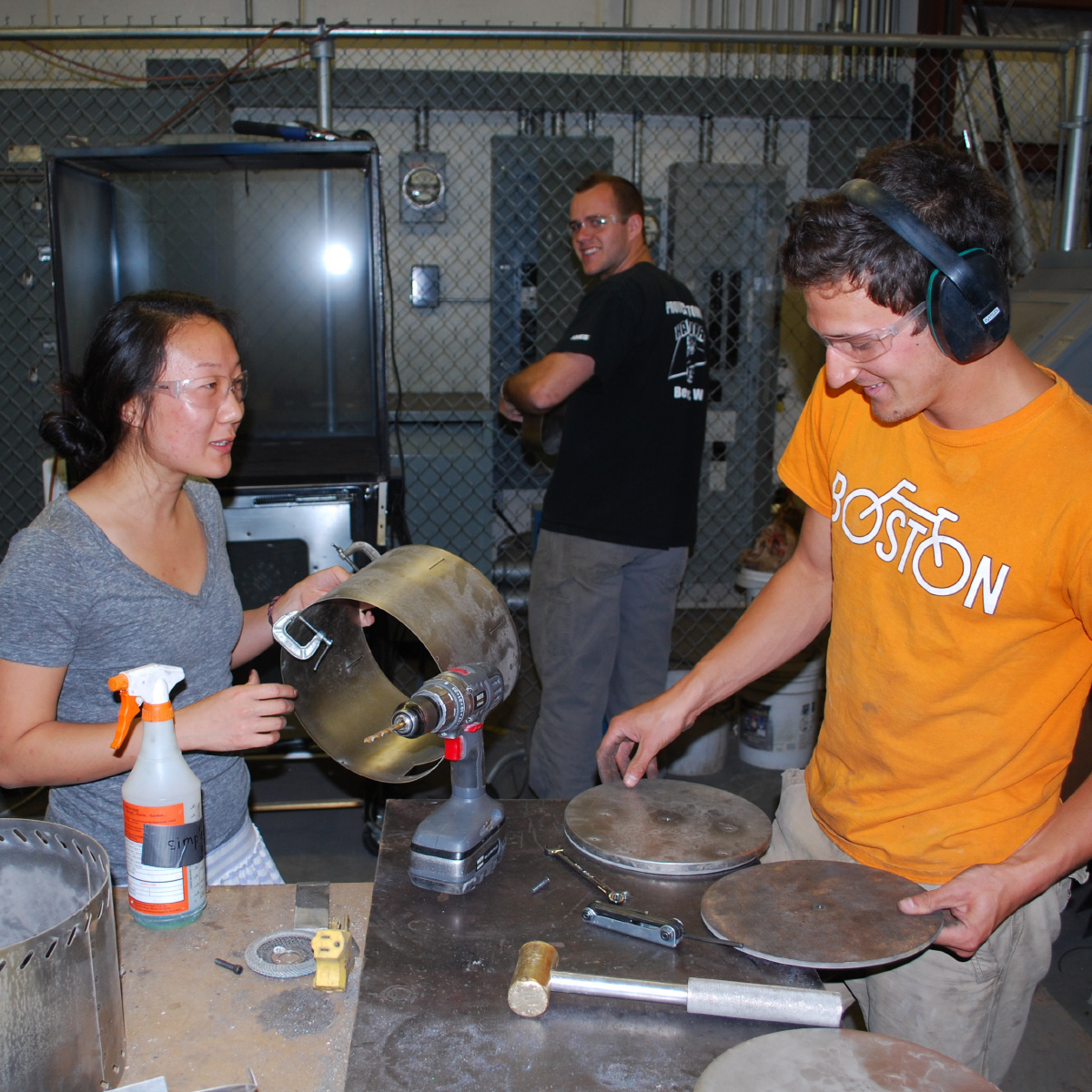 History
Burn Design Lab grew out of a 2010 presentation by founder and cookstove visionary Peter Scott to an audience of 80 people on Vashon Island. The outpouring of community support and interest led Peter to form a locally based 501(c)3 nonprofit to advance his work and gather colleagues around him. Moved by the widespread deforestation happening in Africa, Peter's vision was for an "army of engineers" to design the world's best cookstoves.
One key participant in those early days was Bob Powell, who cut parts for prototypes at his metal shop Meadow Creature pro bono and provided workspace to the fledgling organization in Vashon's Sheffield Building. The relationship between Meadow Creature and Burn Design Lab has been a constant throughout the organization's lifetime: the close collaboration and physical proximity allow Burn to turn around new designs quickly, test them, and further improve the design based on the test results. Bob was a founding board member and remains active on the board as secretary-treasurer.
By 2012, a testing lab was built next to the shop, and Paul Means joined BDL as Research & Testing Manager. From 2013 to 2016, Burn Design Lab worked on the development of a natural draft wood stove—which would become the Kuniokoa—under a US Department of Energy contract with the University of Washington. Also in 2013, as part of the DOE project, the testing lab was expanded and a LEMS (Laboratory Emissions Monitoring System) was purchased.
In 2015, Peter Scott's energies were drawn to Burn Manufacturing Company, a for-profit business established to mass-produce the Jikokoa, a charcoal-burning stove. As Peter came to spend more time in Kenya at the new factory, Paul took over the day-to-day management of Burn Design Lab, and the board named him the president in 2016. Under Paul's leadership, BDL has expanded its work to partnerships in Philippines, Guatemala, and now Ghana.
The Team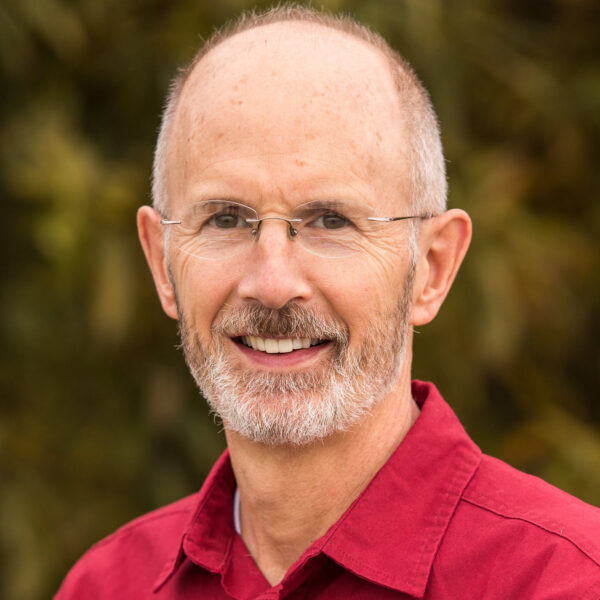 Paul Means
Executive Director
Paul is BDL's Executive Director and President.  Prior to this, Paul served as Research and Testing Manager for several years.  Before joining BDL in 2012, he worked for Weyerhaeuser Company in a variety of positions, including R&D, Power Plant Manager, and Project and Process Engineering roles. Paul's expertises include energy systems, power generation, wood drying, pelletization, and gasification technologies. Paul holds an MS in mechanical engineering and thoroughly enjoys cycling.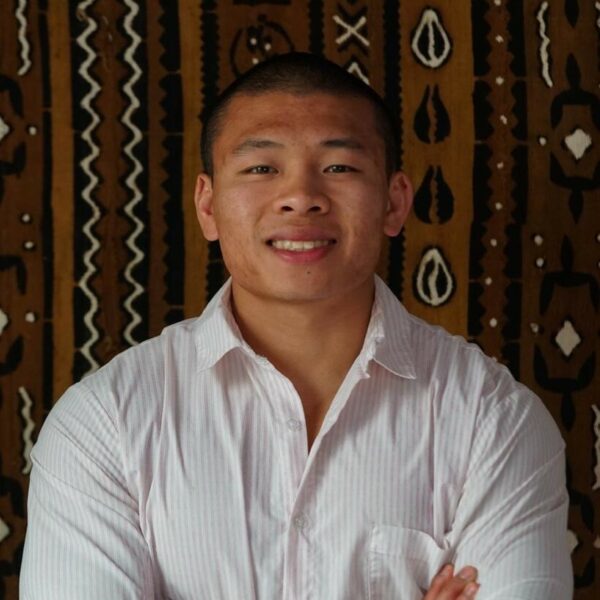 Jeremy Su
Director of Engineering
Jeremy Su is the Director of Engineering at Burn Design Lab. Coming from the East Coast with his degree in Mechanical Engineering from Northeastern University, he hopes to use his engineering background to make a positive impact on the environment and the livelihoods of different communities he works with. Outside of work, Jeremy is passionate about cooking and baking, health and fitness, service, wood-working, and all things outdoors.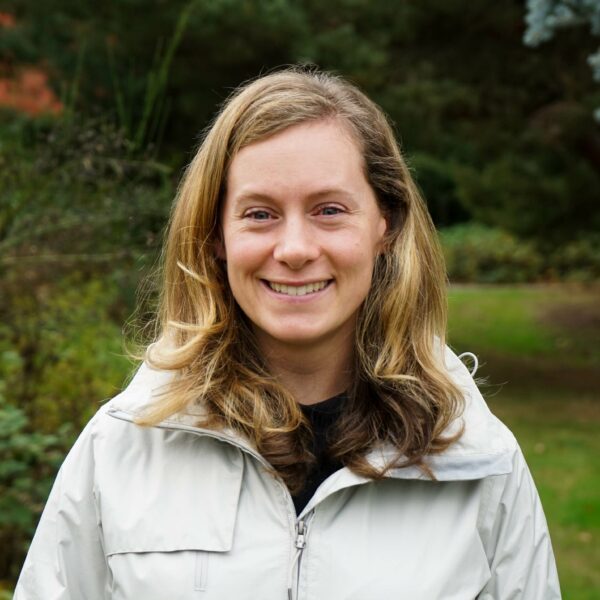 Katie McRoberts
Director of Communications & Development
Katie McRoberts received her B.A. in International Relations from James Madison University and her M.A. in Comparative Religion from the University of Washington. She has worked for nonprofits in the Seattle area and abroad. Katie is excited to be a part of the BDL team and have the opportunity to work at the intersection of climate, health, and economic opportunity. She enjoys hiking, tennis, and spending time with her husband and son in her free time.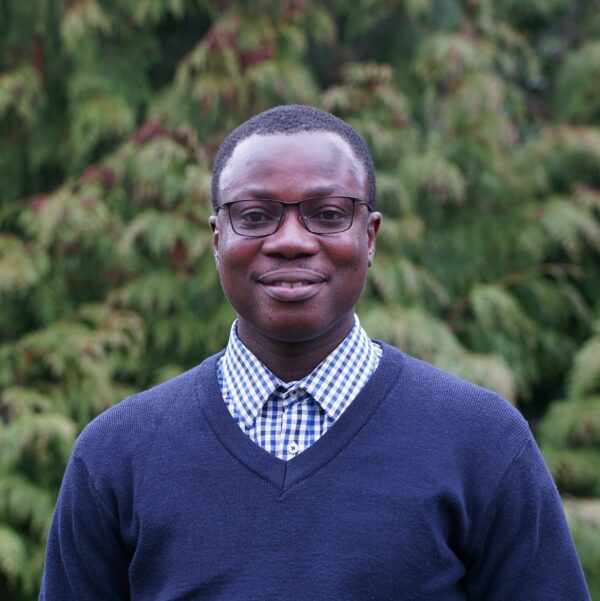 Aaron Nyarkotey
Country Director, Ghana, & Business Development, West Africa
Aaron Nyarkotey is a Green economy professional. He is passionate about development, promotion, and dissemination of low-carbon technologies. He aspires to become a cookstoves expert. Aaron has experience and expertise in project management, renewable energy enterprises development, and curating partnerships. He has previously worked with SNV Netherlands Development Organization as an Energy Advisor. Aaron made contact with Burn Design Lab during his time at SNV. After his time at SNV, he embarked on a knowledge brokerage visit to Burn Design Lab; during which time he developed interest in their work and impact. He has, subsequently, joined the BDL team as Project Manager & Business Development Associate. Aaron is an author, podcaster, and song writer and composer.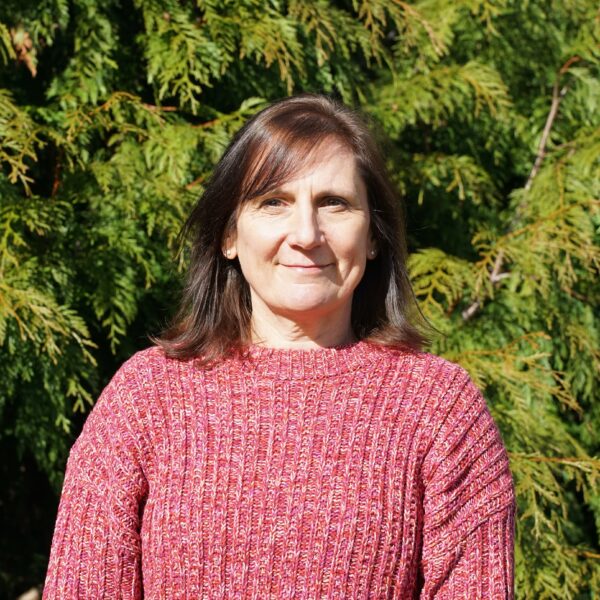 Erika Ellison
Communications and Finance Coordinator
Before devoting her work to BDL, Erika served in marketing and finance roles as well as the shared ownership and development of a small manufacturing company. A Vashon native, Erika enjoys trail running, gardening, and spending time with her family of five.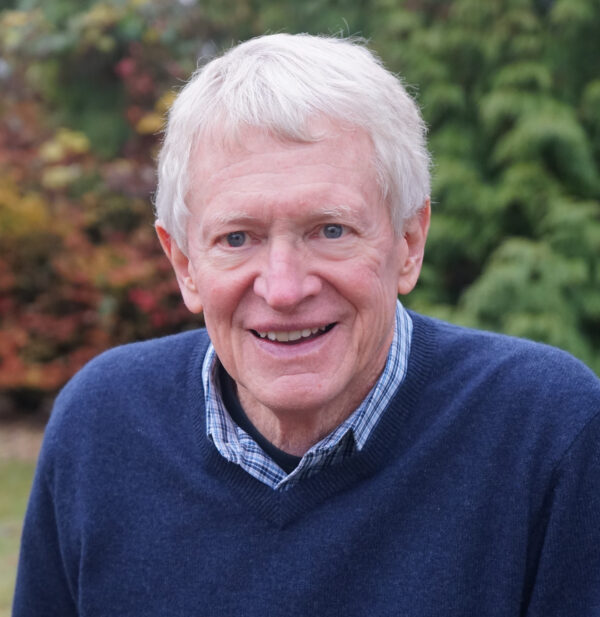 Gary Robertson
Senior Project Engineer
Gary is a project engineer at Burn Design Lab. He believes his experience in the industrial heat transfer, commercial heating, and energy conservation fields will help him to contribute to the mission of developing cookstoves that make their users' lives better. Outside of work, he likes to be outside on his mountain bike, hiking, skiing, or sailing. He also enjoys reading, baking, and a glass of wine with friends.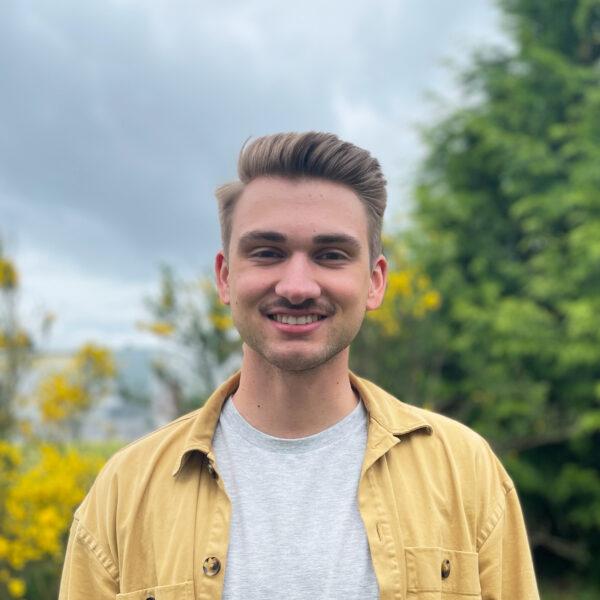 Cooper Sloan
Mechanical Engineer / Laboratory Manager
Cooper acquired his B.S. in Mechanical Engineering with an innovation minor from the University of Portland. He grew up in north-central Washington, where he developed an affinity for camping, hiking, skiing, and virtually any other outdoor activity. Cooper aims to incorporate his interests in sustainability and human-centered design into his work with clean-burning cookstoves.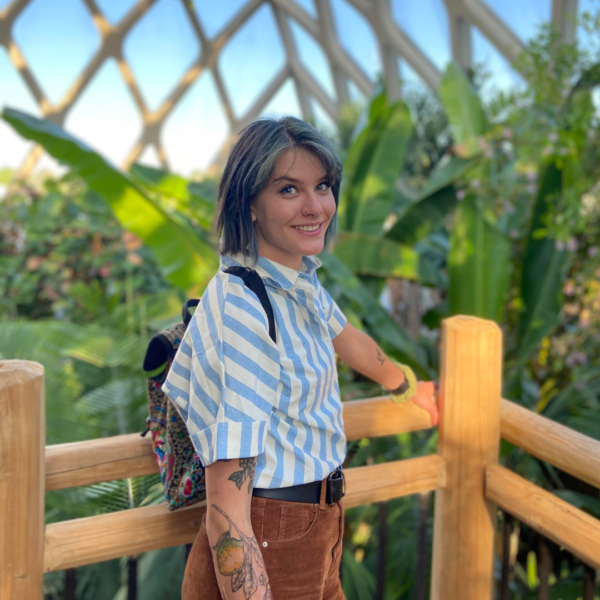 Katerina Reynolds
Mechanical Engineer
Katerina Reynolds, a mechanical design engineer at BDL, holds an M.S. in Mechanical Engineering from Oregon State University. Her deep-rooted love for the environment fuels her passion to drive global sustainability and aid others, leading her to a position at BDL. Katerina envisions integrating biomimicry into her designs, drawing inspiration from nature's solutions. Outside work, she enjoys wildlife observation, climbing, DIY projects, and spending time with her canine companion.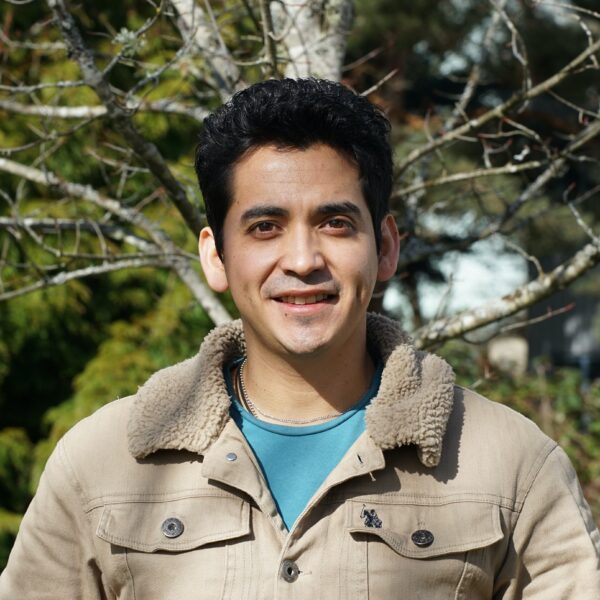 Benny Lopez
Laboratory Engineering Intern
Benny Lopez is a Biotechnology engineer at Burn Design Lab. He looks forward to apply its R&D skills and engineering background in order to enhance stove models and biofuels, bringing improved and better products to all communities around the world . Outside of work, Benny is passionate about health and fitness, learning languages, playing board games, enjoys hiking and exploring. As a transplant from Mexico, he looks forward to learn more about American culture, explore the mountains and lakes, to sail across the Salish sea, and make a positive impact in the Vashon Island community.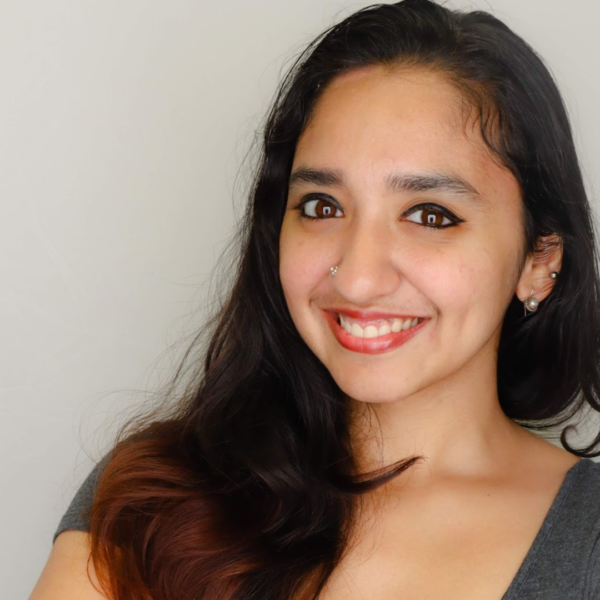 Srividhya Rajagopalan
Mechanical Engineering Intern
Srividhya Rajagopalan, is a Mechanical Engineering Intern at BDL, holds an M.S. in Mechanical Engineering from University of Washington, Seattle. Passionate about impactful engineering, she is looking forward to applying human centered design to contribute in different areas such as energy, healthcare and wellness. Outside work, Sri enjoys singing, junk art, miniature doodling and latte art.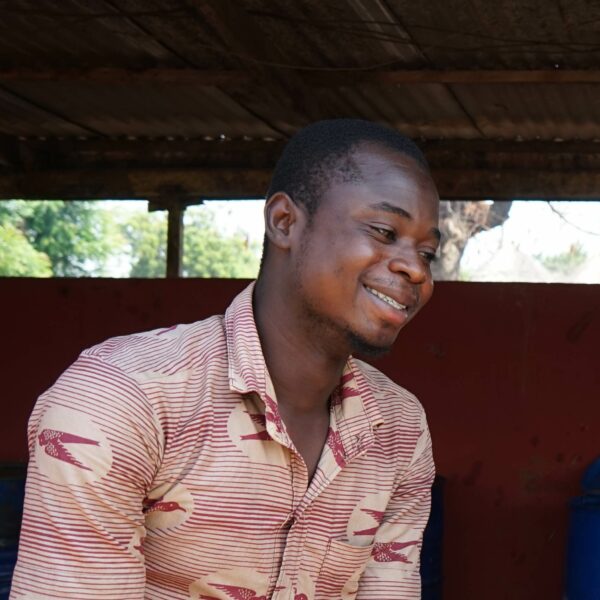 Abdul Fatawu
Field Associate
Abdul-Fatawu Salifu holds a Bachelor of Arts degree in Sociology and Social Work from Kwame Nkrumah University of Science and Technology, Kumasi Ghana. He is from Fufulso in the Central Gonja District (Savanna Region), Ghana. Prior to working with Burn Design Lab, Abdul worked with Burro-USAID/NGR as an interpreter, Fidelity Bank as a Digital Sales Executive, Swiss Federal Institute of Aquatic Science Technology and Research(Eawag) as a field officer, Volunteer for Zurak Cancer foundation, and Youth Development Network as a Youth Mobilizer.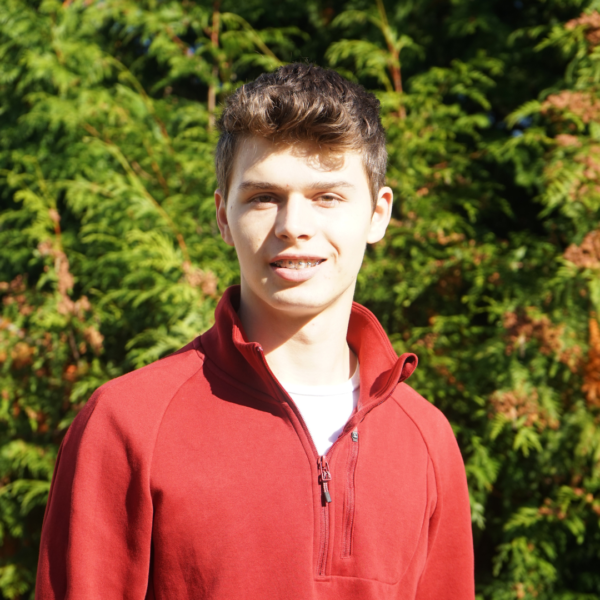 Avery Davis
Cookstove Laboratory Support Technician
Avery is a high school student at Vashon Island High School and serves as the Cookstove Laboratory Support Technician for Burn Design Lab. Avery has a love for the outdoors and before working for BDL, Avery spent a lot of time outdoors, particularly as a member of the Burton Beach rowing team and wilderness program. This appreciation inspired Avery to pursue a job that could help make a positive impact on the environment and the world. Avery also has a passion for engineering and programming, which he hopes to be able to pursue during time at BDL. Avery believes that the work done at Burn Design Lab can make a real difference in people's lives, and is excited to help contribute to that effort. Outside of work, Avery enjoys hiking, exploring the great outdoors, programming, and tinkering, always seeking new adventures and challenges.
Board of Directors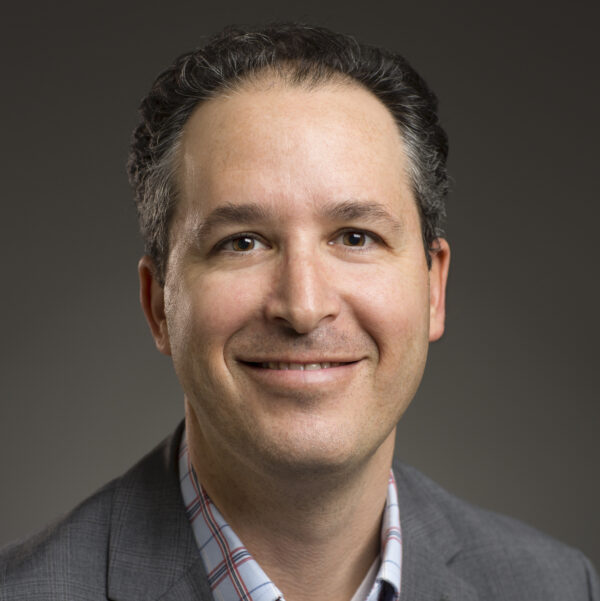 Jonathan Posner, PhD
Board of Directors
Jonathan Posner is a Professor jointly in Mechanical Engineering and Chemical Engineering at the University of Washington. Jonathan earned his PhD in M.E. at University of California at Irvine. He did his post-doctoral research at Stanford University. Jonathan was the Primary Investigator for a $1,000,000 U.S. Dept. of Energy grant to develop an advanced natural draft biomass cookstove. Under this grant Jonathan lead a team from UW, Burn Design Lab, Burn Manufacturing Corp. (BMC) & Berkeley Air Monitoring Group to develop the Kuniokoa Cookstove, now under production at BMC. Jonathan leads the Posner Research Group.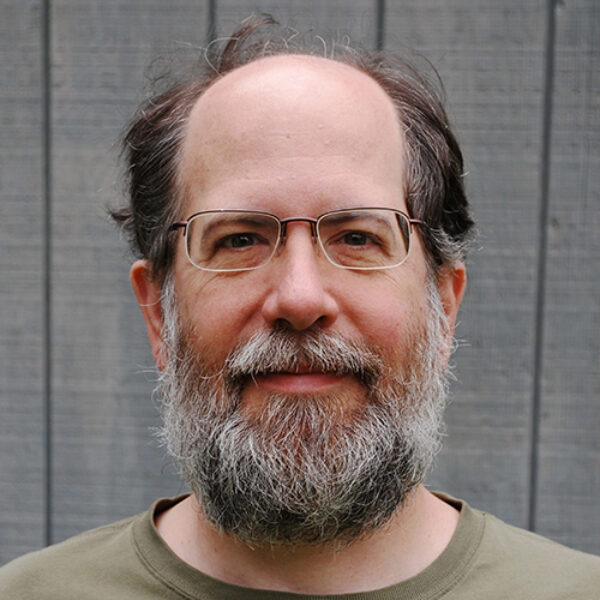 Bob Powell
Board of Directors
Bob owns Meadow Creature LLC, a machine shop, that incubated BDL at its start.  MC uses abrasive waterjet machining for rapid prototyping and short run manufacturing of art, architectural and mechanical components, as well as its own product line of agricultural tools.  MC provides BDL a unique advantage in the stove world, enabling it to test and iterate stove designs within hours instead of weeks.  Following MC's charter of giving back, its services are donated to BDL.  Bob holds an EE degree from MIT and was an early Microsoft employee.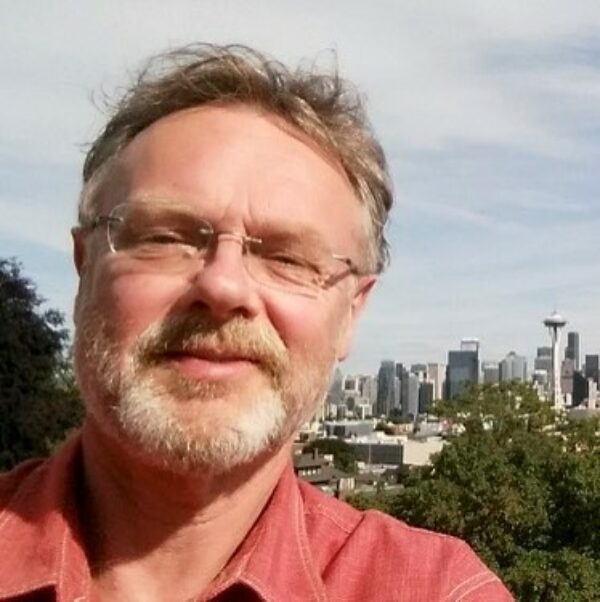 Arie Verloop, P.E.
Board of Directors
Arie joined BDL after a 36-year long career with an industrial combustion and boiler engineering firm. An MS degreed chemical engineer from The Netherlands, his expertise focused on process aspects of biomass and waste-fueled boiler combustion and operational performance, fuel economy, reliability, corrosion, and air emissions. Well known in various biomass and waste-fuel burning industries, at BDL Arie will help getting BDL's name and mission out to larger audiences in order to raise awareness and funding.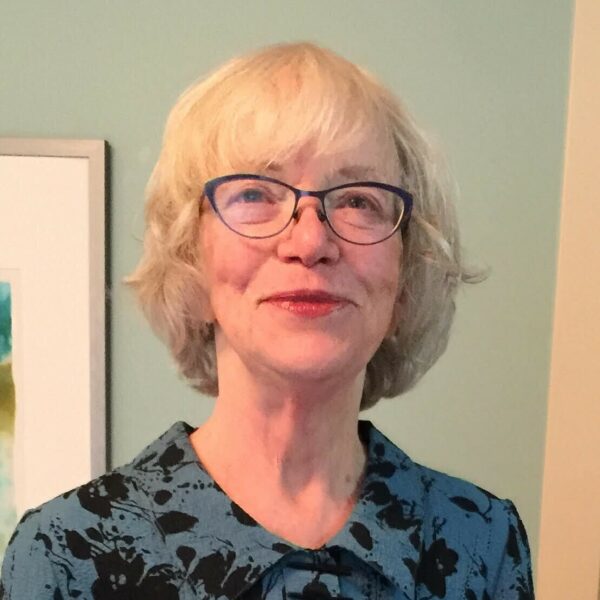 Jane Spalding
Board of Directors
Jane is the former Director of Foundation and Corporate Relations at Seattle University. She is involved with 501Commons where she offers volunteer consulting services to nonprofit development and communications teams.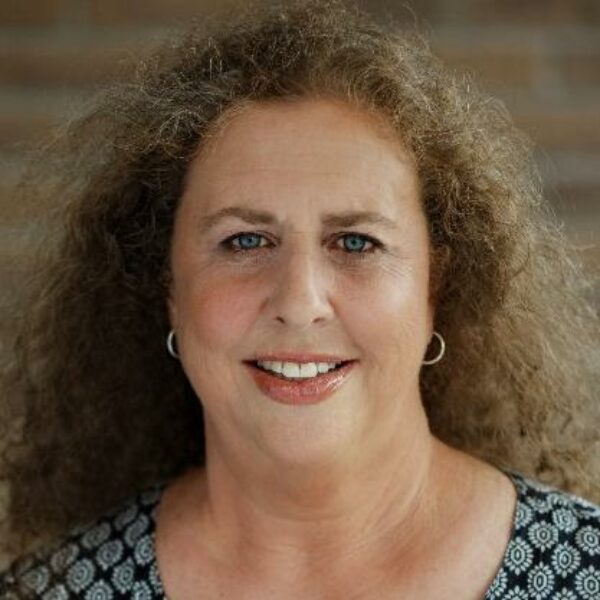 Leslie Cordes
Board of Directors
Leslie has 30+ years of domestic and international experience in the clean energy, water, environment, and climate fields, with expertise in nonprofit program management, resource mobilization, strategic planning, policy, and regulatory work. She has helped launch the international Global Alliance for Clean Cookstoves (now Clean Cooking Alliance), the Municipal Network for Energy Efficiency, and the Asia Sustainable Energy Initiative. Leslie currently works at Ceres as Vice President for Programs where she manages the climate and energy, water, and food and forest teams.
Her previous positions include VP of Programs and Operations at the Alliance for Justice, Senior Director of Strategic Partnerships and Interim Executive Director at the Global Alliance for Clean Cookstoves, Senior Director for Partnership Development at the UN Foundation, and Branch Chief for Clean Energy Supply and Industry at the Environmental Protection Agency, where she had responsibility for the Climate Leaders, Green Power, and Combined Heat and Power Voluntary Partnerships. Leslie also served in senior roles at the Alliance to Save Energy, including positions as Acting Co-President, Vice President of Program Development, and Director for International Programs. She has also served as deputy director of the U.S. Agency for International Development's Energy Efficiency Program and as Professional Staff Member at the U.S. Senate Energy and Natural Resources Committee.
Leslie has a bachelor's degree in Political Economics from UC Berkeley, and a master's degree from Georgetown University's School of Foreign Service.
Volunteers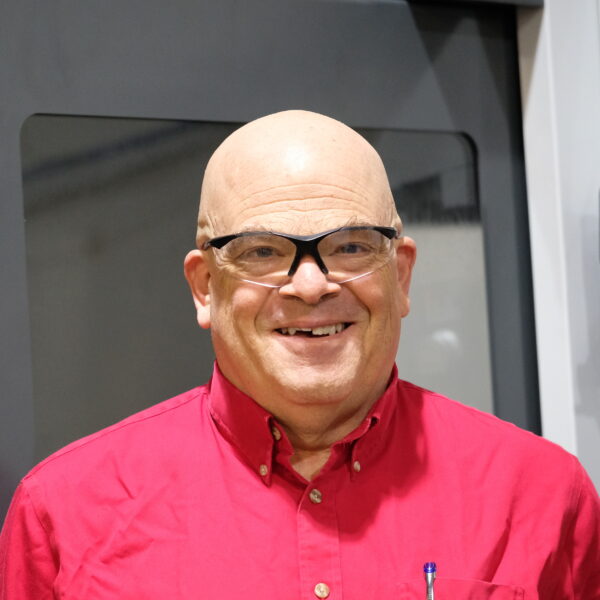 Bryan Willman
Volunteer
Bryan received a Bachelor's and Master's degree in Computer Science from Iowa University and began his career as a programmer at Microsoft from 1984 to 2005. After retiring in 2005, Bryan took up metalworking as a hobby in support of a variety of personal and cookstove projects. Bryan provides invaluable machining, manufacturing and design support to our engineering team at BDL and has become an expert in metal cutting & forming as it pertains to cookstoves. Bryan actively supported the BMC team in designing the manufacturing methods for the Jikokoa.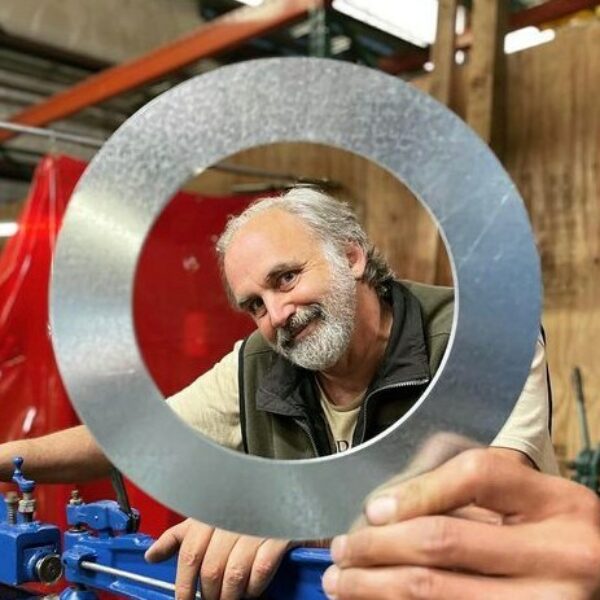 Lou Fezzio
Volunteer
Lou's journey with Burn Design Lab (BDL) began in 2011 as a part-time volunteer, leading the cookstove design effort.  In 2013 Lou became a full-time employee of Burn Manufacturing Company (BMC), as Chief Technical Officer.  Lou played a crucial part designing and commissioning the production & maintenance operations of the BMC factory in Kenya.  Lou led the stove design and production tooling work for 4 generations of the infamous Jikokoa stove.  Lou retired from BMC last year and he now serves as a key volunteer for Burn Design Lab, providing mentor and guide to the engineering team at BDL.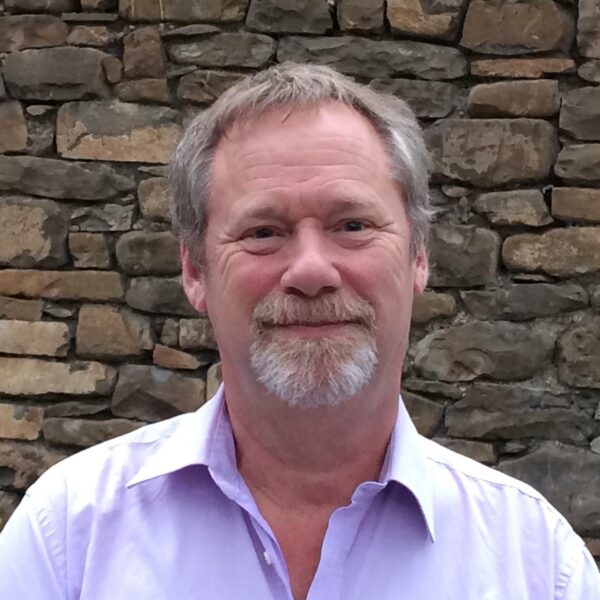 Charlie Sellers
Volunteer
Charlie has been active in development engineering for the last 12 years, following a successful career in new product development and manufacturing.  He is an accomplished inventor, and now applies his energies to improving supply chains, products, and manufacturing in emerging markets.  He is passionate about quality, and enthusiastic about the role of digital fabrication in bringing improved products to those who need them most.  He has been engaged on projects for the Gates Foundation, the Peace Corps, the Shell Foundation, Engineers without Boarders, and other institutions dedicated to making a positive difference in the world (like Burn Design Lab).  Charlie has been working with the ELS team at BDL to expand on the methodology for evaluating ceramics and refractories as candidates for combustion chamber materials.  With these materials, determining the best manufacturing process, whether for test samples, prototypes, or for full scale product production, is equally as important as selecting the right material. Charlie has a PhD in Material Science and Engineering, and lives with his wife in Geneva, Switzerland.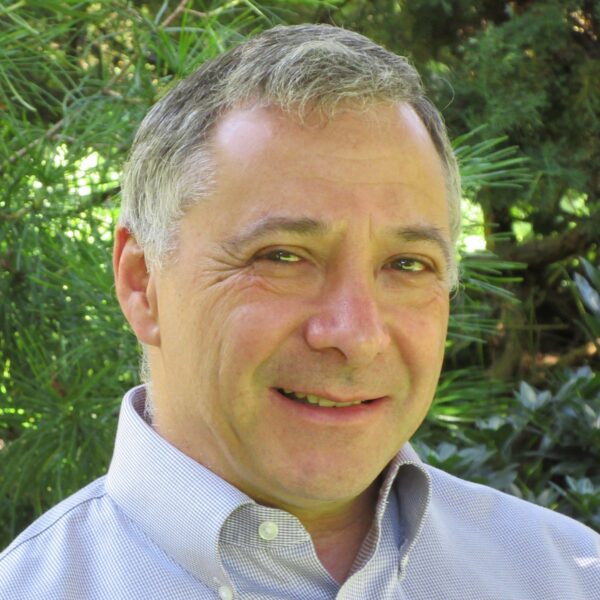 Ricardo Sitchin
Advisor
Ricardo is volunteering as an advisor on partnership and funding opportunities. He served in the Peace Corp in Kenya, and has worked in a number of industries, including oil and specialty chemicals, non-profits, telecom, railroads, airlines, and financial services. He holds a M.S. in chemical engineering and an MBA.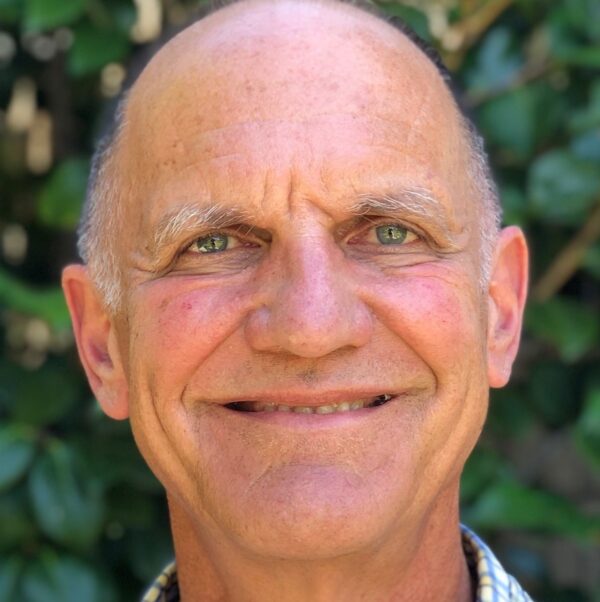 Richard Ruh
Volunteer
Richard has begun investigation into cleaner & more efficient institutional cookstoves in Ghana, primarily for large, >60 litre applications, for places like schools, hospitals and prisons. He builds on a full career of technical excellence in high volume product development with companies like Hewlett-Packard and Apple. His international work began in the Peace Corps in the middle east and has continued in Europe and Asia with over 10 years of overseas experience.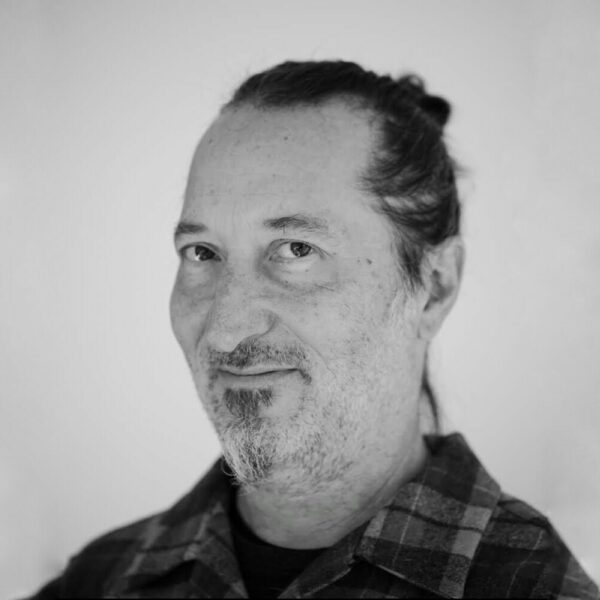 Max Slade
Volunteer
As a retired software engineering manager, Max is volunteering at BDL to apply his testing methodology and management experience to BDL's mission. He's an avid cyclist, co-op farmer, woodworker, and volunteer for Vashon Island Fire and Rescue.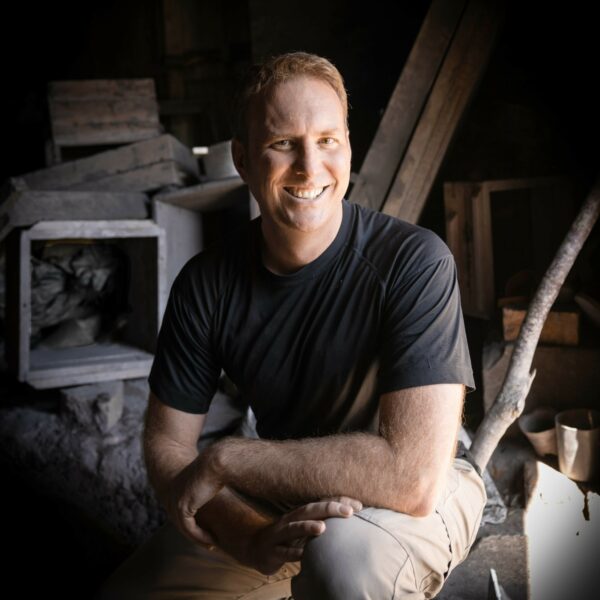 Justin Wimpey
Volunteer
Justin has traveled the world, trailing his spouse, a US Foreign Service Officer. Justin is an engineer with over two decades of experience with renewable energy, mechanical and industrial design, and project management. Previously, he lived in Antananarivo, Madagascar and developed an in-depth on-the-ground knowledge of the country, which led him to develop a locally appropriate pressure cooker, the Cocotte Minute Gasy. This robust, simple, and locally produced cooking pot is saving people time, money and preventing deforestation by reducing charcoal use by 50% in their daily cooking. He was previously a project manager for Antares Group, Inc. working on large scale biomass system designs and biofuels projects, as well as biomass co-firing and gasification for heat and power production. Before joining Antares Group, he worked at Hansen Transmissions designing custom industrial power transmission equipment for worldwide clients. In addition he has spent several months volunteering full time with Alexandria Seaport Foundation working to mentor and educate underprivileged youth.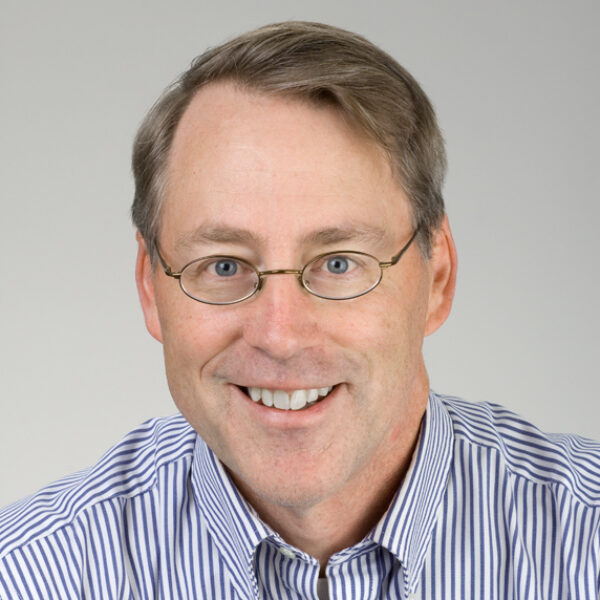 Allan Walsh
Volunteer
Allan is providing Computational Fluid Dynamic modeling for BDL after performing this function for industry for over 30 years, prior to retiring. This is an important augmentation to BDL's cookstove development process.  Allan has degrees in Forestry and Engineering and is interested in combustion, energy, and technology transfer. He is the author of over 30 publications and has been active in planning and organizing conferences globally. Allan lives in Kirkland and can often be found outdoors checking out the great Pacific Northwest.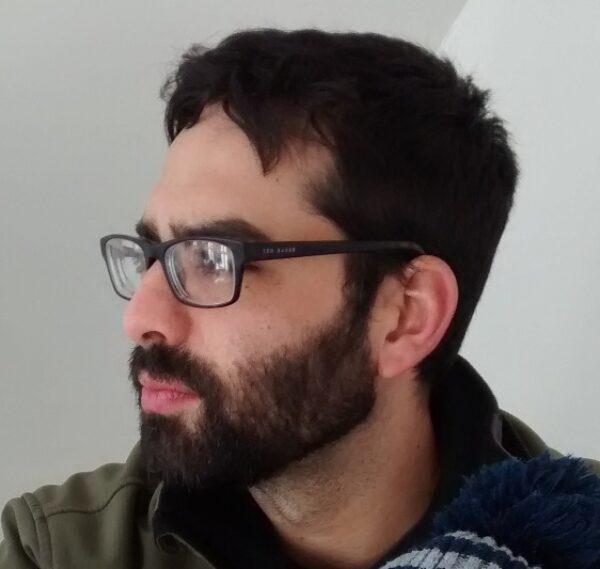 Thomas Lentzner
Volunteer
Tom is volunteering with Burn Design Lab to develop custom software for emissions testing. For the past 15 years, Tom has worked as an engineer in the industrial and automotive emissions and performance testing industry, and currently works as an independent data acquisition / LabView consultant specializing in renewable energy and vehicle testing. Tom lives on Vashon with his wife and two kids.
Brad Johnson
Volunteer
Brad serves as the voluntary Chief Financial Officer at Burn Design Lab. Brad has spent 30 years in various accounting, auditing, financial and computer systems positions at Weyerhaeuser Company. In addition to volunteering, Brad enjoys cycling (motor).