It takes an Island, Vashon Island
Hi everyone- just wanted to share a fun project I have been working on for the past year and a half! As a project manager/engineer at Burn Design Lab (a local island non-profit), a freelance photographer, and an avid wood worker- I shot these images, some dating back to June 2021, and made these frames using some recycled mahogany! Please go check the Women Behind the Shea Butter display out (and get a delicious croissant) over at the Vashon Baking Company and make sure the scan the QR codes or read the supplemental information available on the counter by the window!
Since the summer of 2021, I have spent around six months, collectively, living in Ghana, working with these women and communities, documenting the handcrafted shea butter process. These women are some of the hardest working people I know, despite some of the poor working and living conditions they are exposed to. Our work at BDL reduces the health and safety concerns of roasting shea over an open flame and can significantly reduces firewood use (and local forest degradation caused by shea roasting) by up to 90%. Without the countless hours of feedback and insights from these women and the help from our local partners and staff, our project would not be where it is today.

However, as the year comes to a close, BDL is seeking donations and support to further our mission and make these clean burning roasters widely available in Ghana and West Africa! All donations are tax-deductible
Learn more and support BDL at: https://www.burndesignlab.org/get-involved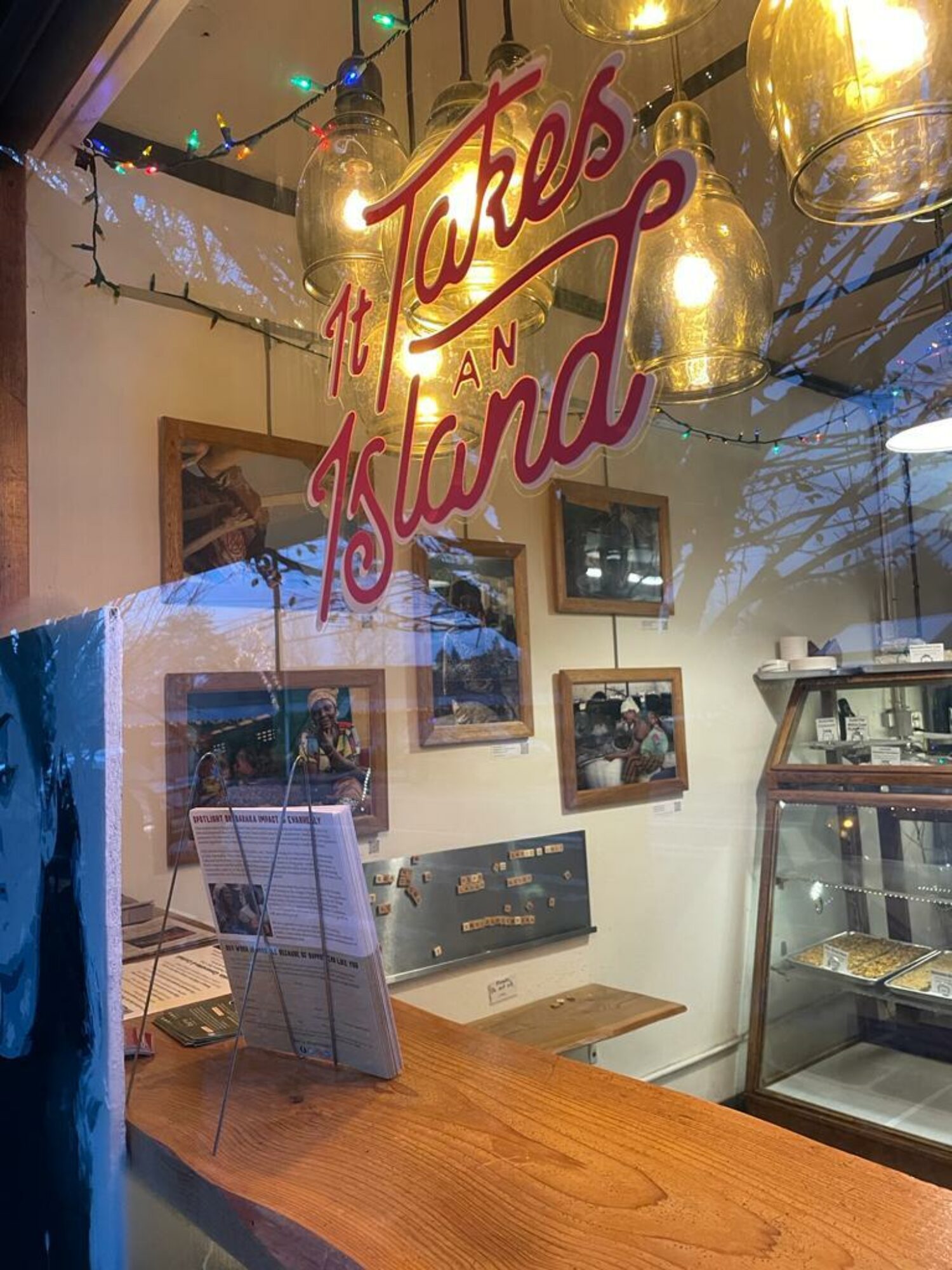 Lastly, as the window at the bakery states: "It takes an island" - it truly does for BDL (read our history here). Bob Powell, Jason Haase and the Metal Creatures team and Lou Fezio- your support means the world to me, especially on helping move this project forward. Samantha Weigand and the Vashon Baking Company- thanks for sharing our work and delicious baked goods to our community! Molly, over at the Vashon Print Shop - thanks for working through all the printer issues late on a Thursday night to get these printed for me! To all our local supporters, thank you - our work and mission would not be possible without you.