Photos and words from Ghana
Improved Shea Roaster - August 9, 2021
This trip, project, and the product I have been working on are a couple years in the making. Before me, there were others who documented their work through photos, videos, reports, designs, or responses such as this. I knew the general project goals, and I knew the general conditions, issues, and problems that the women face. But I didn't see it with my own eyes, hear it from the women sitting in front of me, breath the same smoke they breath in every day, rotate the same drum for hours a day, feel the same heat of the fire while sitting under the Ghana sun, and go to bed with the same stinging in my eyes every night.
I came to BDL to be closer to the problem, so that I could better understand the issues people face, in order to make a larger impact through my work. I told Paul this coming in, and that I was a firm believer that there is only so much work that we, as an organization, can do here on an island in the Puget Sound before it is necessary for us to visit the local communities. Understanding that we were in the midst of a global pandemic, patience was necessary. When the trip did come around, I almost didn't believe it until our plane took off from Seattle.
While in the field, I dedicated myself to making sure the roaster was operational and taking the time to speak, and more importantly, listen, to the women. Here are some of their stories: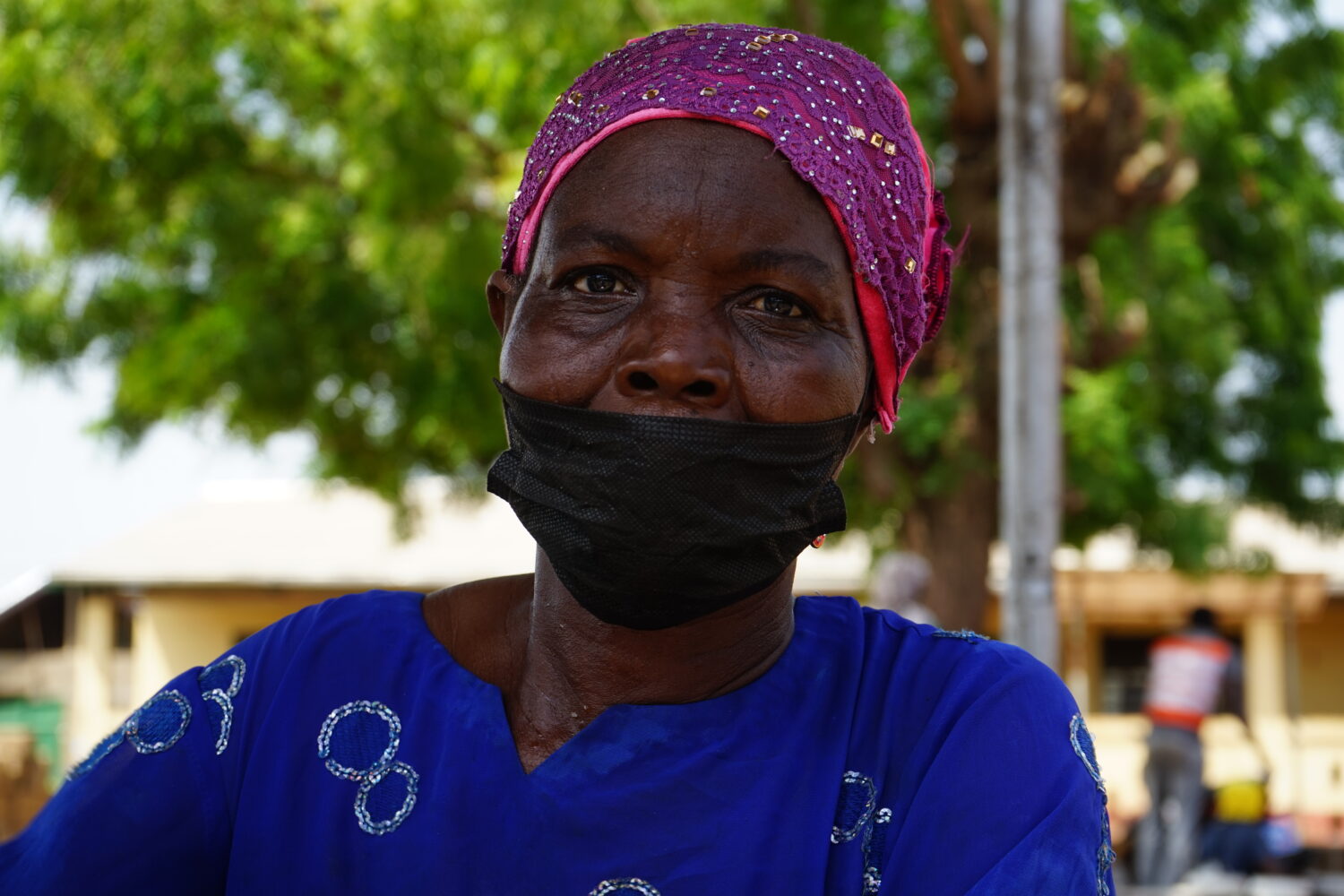 Abukari Murjana, a 44-year-old shea butter producer and mother of three, has been processing shea butter for just over three years now. Although she was unemployed before, producing shea butter not only gives her a sense of community but also helps support her family.
She gave us a lot of great feedback on our prototype roaster, suggesting lengthening the handle to allow for both hands on it. However, she noted that the prototype didn't expose her to the heat and smoke that she was used to. She stated that she was "very happy and excited for the final product" that we are looking to produce in the coming year.
Mahama Abibata has been processing shea butter for 17 years to supplement her husband's income to support their family, including her two daughters and one son. She purchases six bags of shea nuts every week and processes them into nine boxes of shea butter. Her least favorite part of the process is roasting the nuts with the traditional methods.
With the BDL prototype, Ms. Abibata appreciated the quality of the roast and the fact that our design "doesn't take in more wood." We enjoyed our time with her on our third day in the field at the Yumzaa Shea Cooperative.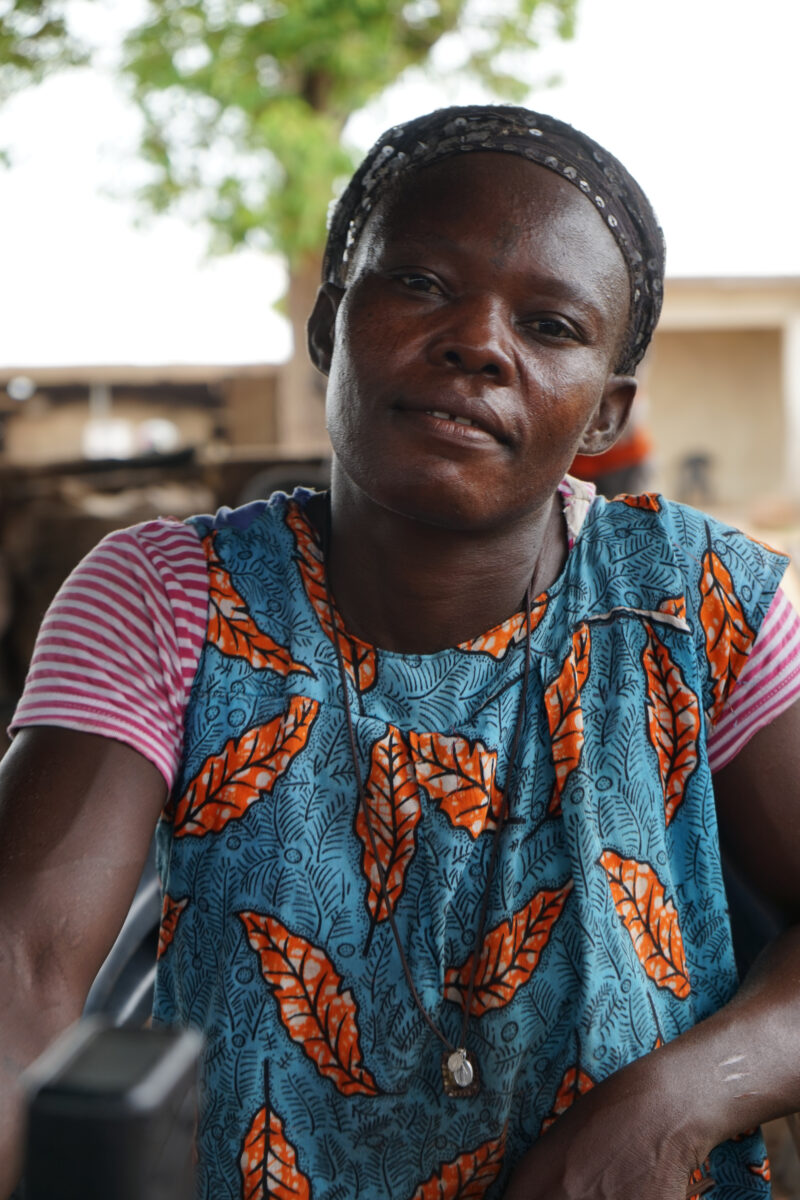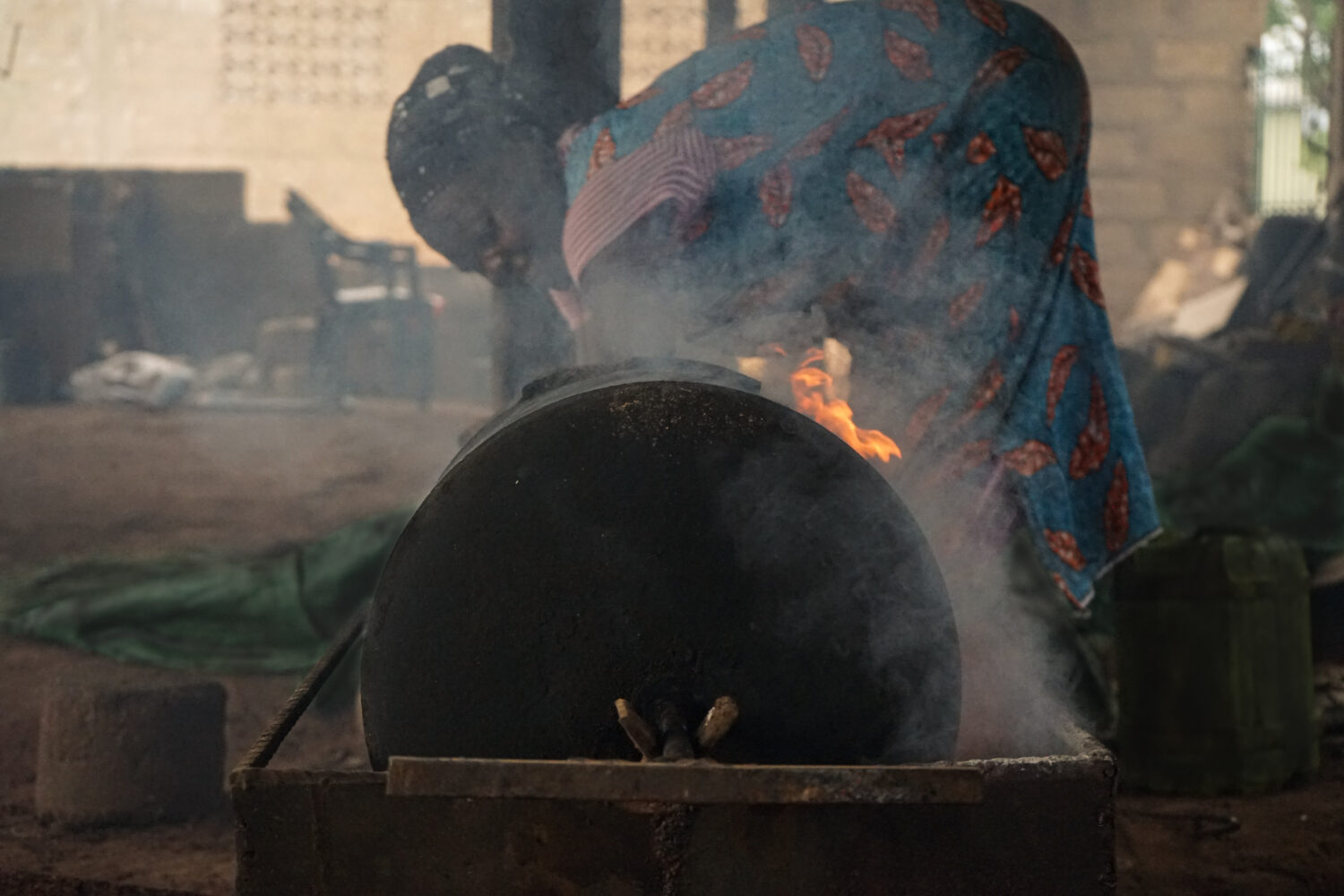 Rafia Mohammad is a 33-year-old woman who has been processing shea for over 10 years. As a mother of five, she processes in order to support her family. Each week, she purchases three large bags of shea nuts, which she then turns into three boxes of shea butter. Her favorite part of processing is the day she gets to sell her butter and is rewarded for all her hard work.
Ms. Mohammad was all smiles when talking about the usability of the prototype. She mentioned the handle that was not hot to the touch and rotated freely. The thermometer of the drum allowed her to know exactly when her nuts were finished, reducing her exposure to the heat and smoke even more.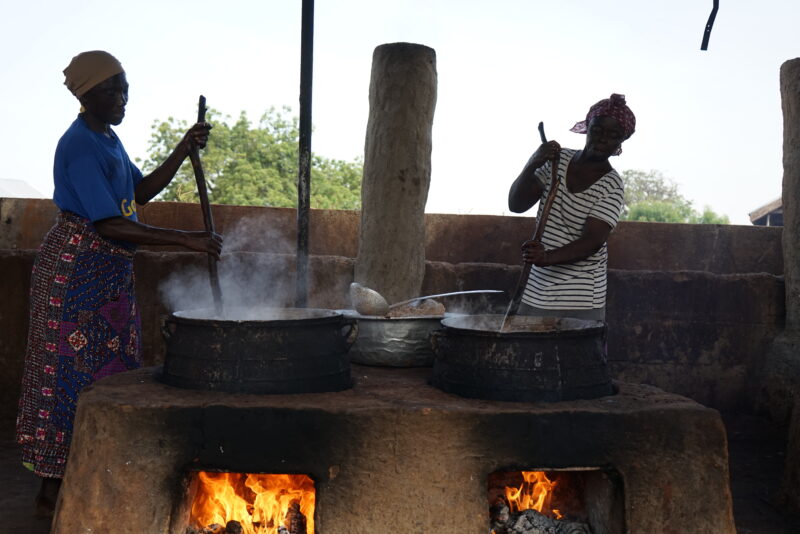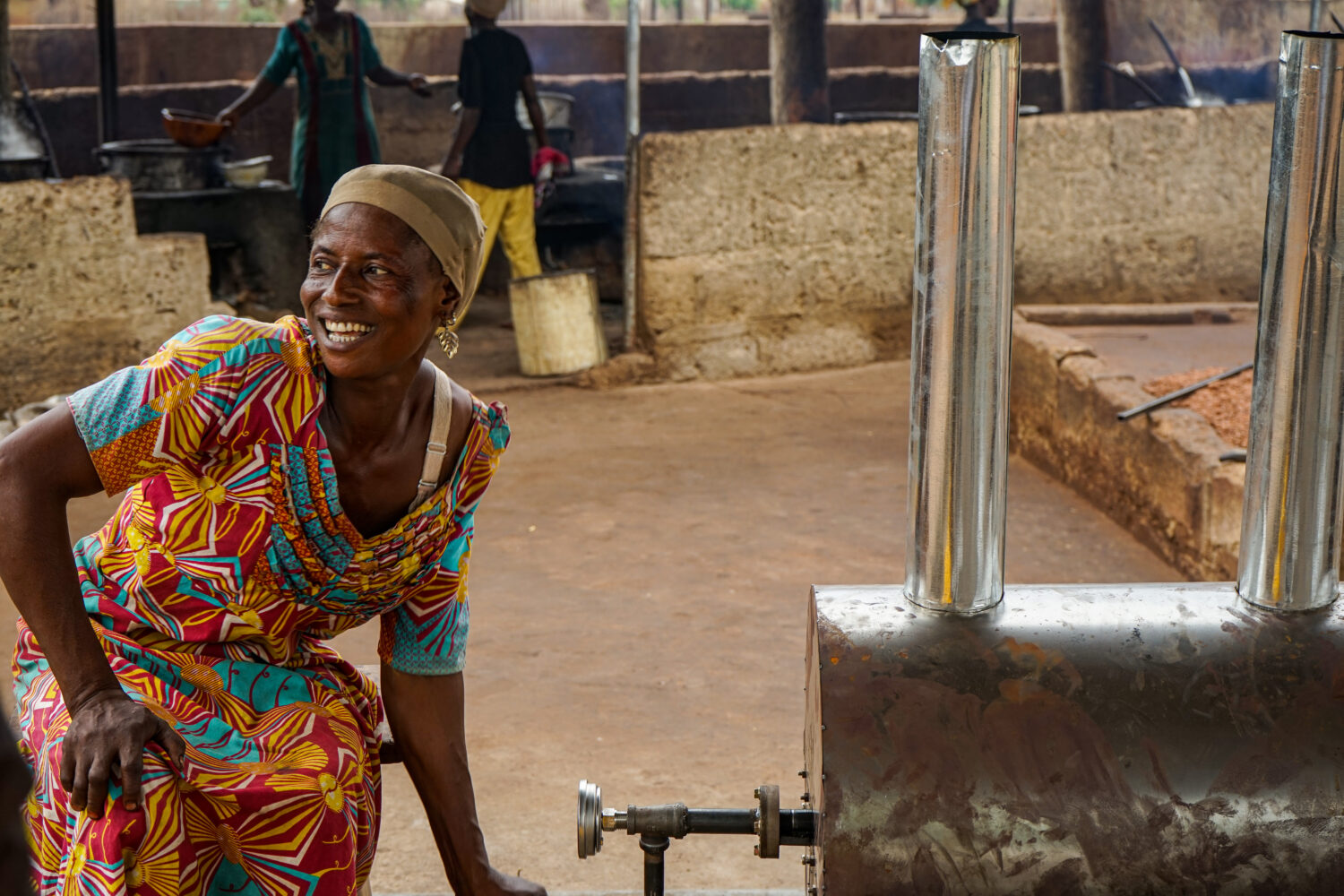 All in all, the rest of our time in the field was a blur. Although our time was short, we had some amazing results from the prototype, which can be found in the video below. While I am glad that the roaster performed well and was received well, I am even more grateful for the opportunity to share the time with the women who process shea butter every day. I am grateful to have learned from them and with them throughout the trip. I am grateful that our prototype was received with dancing and singing (check out our YouTube channel!). I am grateful for the chance to see it with my own eyes, hear the feedback from the women sitting in front of me, and experience the same smoke, heat, and pain from processing shea butter over those four days. Because without their input and feedback, and our shared experience and understanding during trips, such as this one, we would not be able to improve lives and the environment in these communities full of amazing people.
To find out how you can support, volunteer, or donate to the shea project please visit Get Involved.