October 7, 2021
It's been over three months since we traveled to Ghana, and now God willing, we will be traveling there again in November.
As I reflect on the trip that Jeremy, Brandy, and I took in June, I think of the people we met all working in one way or another to improve the country for the benefit of the people there.
Ghana is truly a country of contrasts. Accra, the capital and the destination for all intercontinental flights entering the country, is in many ways a modern city complete with high rise buildings and traffic jams. However, another area of the city is a very large slum, characteristic of other large cities in low- and middle-income countries (LMICs). But the great thing about Accra and all of Ghana that we saw is that most of the people are very friendly and helpful.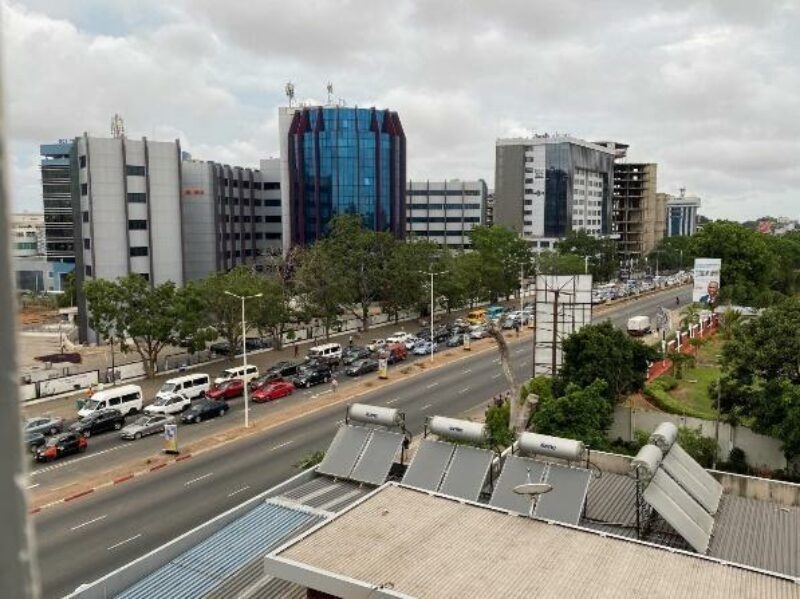 We were traveling to Ghana primarily to conduct field testing and get user feedback on the latest prototype of the improved shea roaster. I find the field testing is the most interesting part of developing a new product. The satisfaction gained from seeing the latest prototype function as envisioned is great. Equally as meaningful and important, getting feedback from the users (customers) is a critically important input to the refinement of any new product that we develop.
A secondary reason for our trip was to connect with the cookstove community in Ghana to determine if they could use our support in their efforts to provide the people of Ghana with safe and ecologically sustainable ways to cook.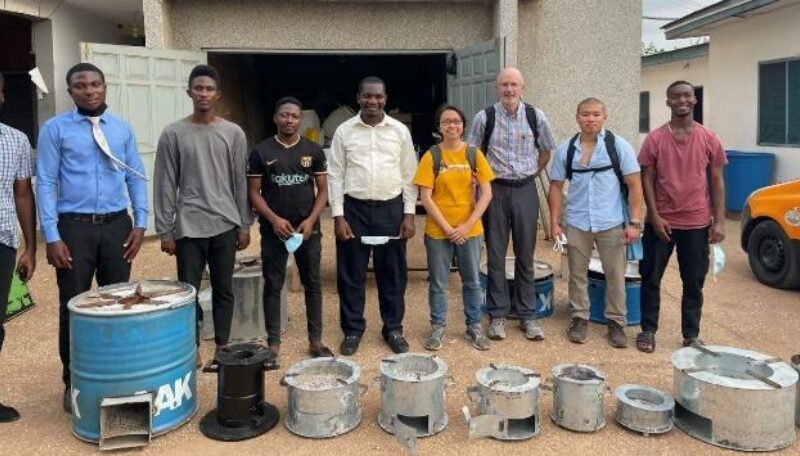 On our first day in the city, we were greeted by Lovans Owusu-Takyi, a very generous and competent entrepreneur who, among many other things, is the CEO of Sustainable Energy Technologies Limited (SETECH). Lovans and I have spent more than two years getting to know one another through email, phone, and WhatsApp conversations, but the pandemic and other restrictions on travel meant this was our first opportunity to meet in person. Lovans has been engaged in clean energy and development for many years and helped found GHACCO, the Ghana Alliance for Clean Cookstoves & Fuels. He is now the vice-chairperson of GHACCO.
Lovans' company, SETECH, is a social venture cookstove company that develops, produces, markets, and sells improved cookstoves. We had the opportunity to meet the team at SETECH and converse with them about their latest cookstove designs.
On our first day in Ghana, we also went to visit Lovans' mentor, Patrick, who is an accomplished machinist and fabricator. Although his shop is modest by U.S. standards and does not have the most modern equipment, Patrick knows how to use his equipment to transform the metal into all types of sophisticated products.
Across the street from SETECH is the Institute for Sustainable Energy and Environmental Solutions (ISEES), a non-profit NGO that Lovans leads.

The mission of ISEES is to facilitate access to modern, affordable, and sustainable energy and environmental solutions to households, small and medium-size enterprises (SMEs), and communities. ISEES does this through capacity building, research, technology development and deployment, sustainable market development, business incubation and advisory, and inclusive growth to achieve sustainable development in Ghana and Africa.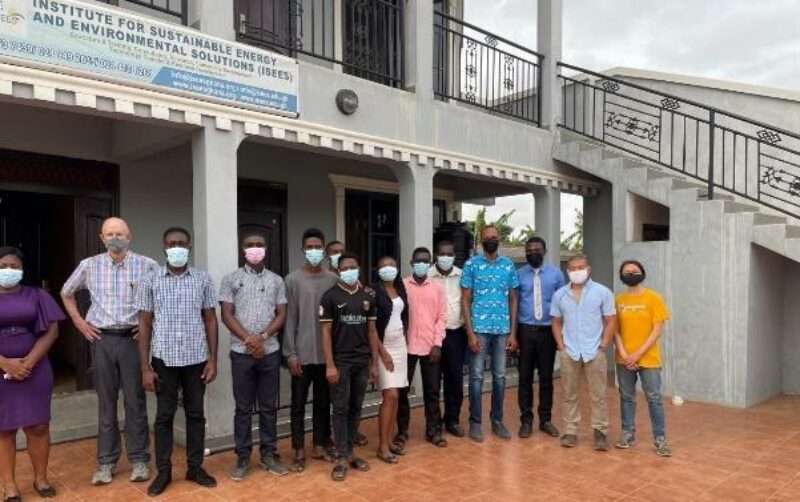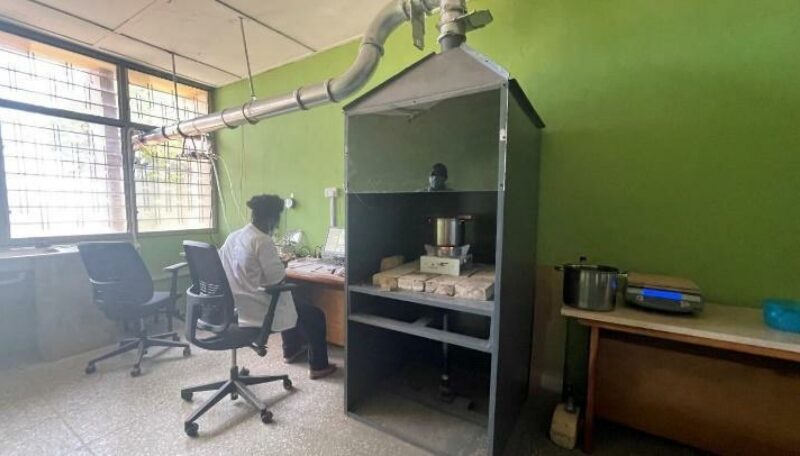 The next day we visited CSIR-IIR, the Council for Scientific and Industrial Research – Institute of Industrial Research, where we met with the director, Dr. Francis Agyenim, and researcher scientists Gloria Boafo-Mensah and Ferdinand Tornyie. CSIR is a government entity conducting applied research in many areas, including agriculture, materials and manufacturing, sanitation, the environment, and sustainable energy. In Accra, the CSIR-IIR, among other things, is conducting research into improved cookstoves.
They have a laboratory emission monitoring system (LEMS) for testing cookstoves, similar to the system that we have at Burn Design Lab. This type of testing facility is essential for cookstove design development. The test facility at CSIR-IIR will soon become even more important to the cookstove producers in Ghana because new standards for cookstoves are being implemented, requiring stoves to be tested by a certified cookstove laboratory before marketing. CSIR-IIR has one of only two such laboratories in the country. The IIR also has a well-equipped fabrication shop for building prototypes of all sorts and the ability to train in welding.
From Accra, we went to Kumasi, where we visited Kwame Nkrumah University of Science & Technology, (KNUST). We toured the Technology Consultancy Center (TCC) of KNUST and met with Professor Samuel Sackey, Kenneth Donkor, Don Ametor Amrago, and Michael Commeh. I initially met Professor Sackey and Michael on my last trip to Ghana two years ago, but Don, Ken, and I had only met via Zoom. We toured the cookstove testing laboratory at KNUST, and Don took us on a tour of the industrial area of Kumasi, where KNUST-TCC has a technology transfer and training center. We also engaged in a fruitful discussion of how we might work together on shea roaster and cookstove development.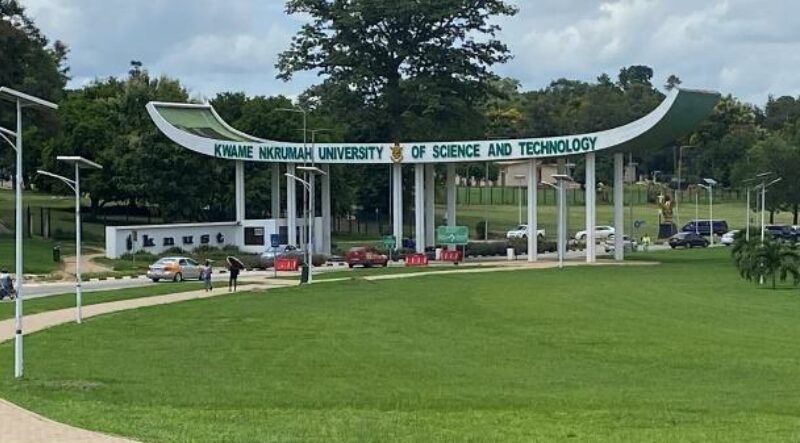 More than an hour's drive outside of Kumasi, we visited the Gyapa cookstove factory. Gyapa is the largest cookstove manufacturer in Ghana. They make their stoves using artisanal methods: the design is standardized, but the manufacturing is all done by hand. We had met Atsu Titiati, the Ghana Country Director for Relief International, who produces the Gyapa stove. Currently, about 25,000 Gyapa cookstoves are produced per month by a network of artisans, some in factories such as we visited and others working independently. Gertrude Koduah, the factory manager, gave us a tour of the factory and took us to visit one of their suppliers of ceramic liners for the stove.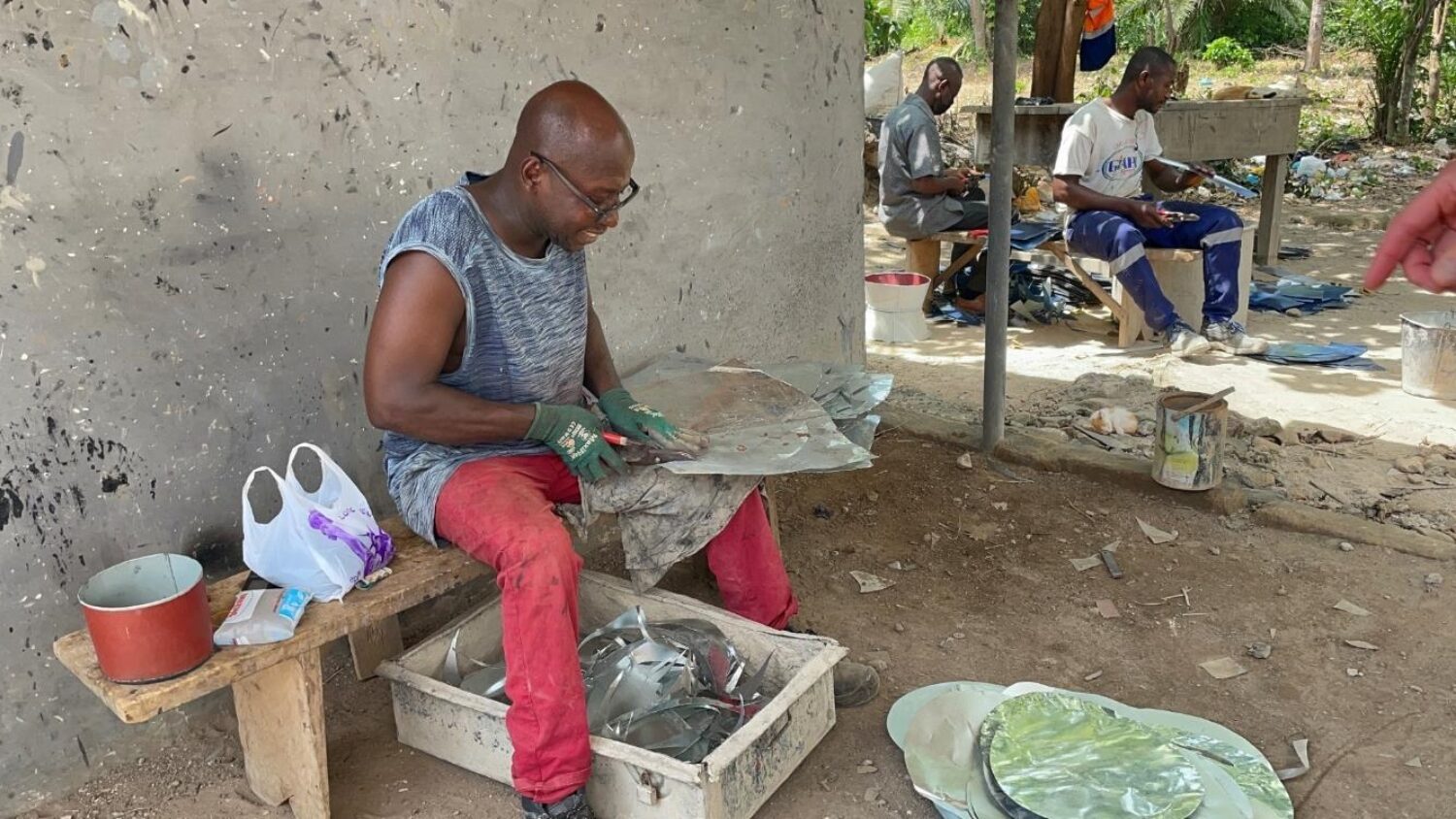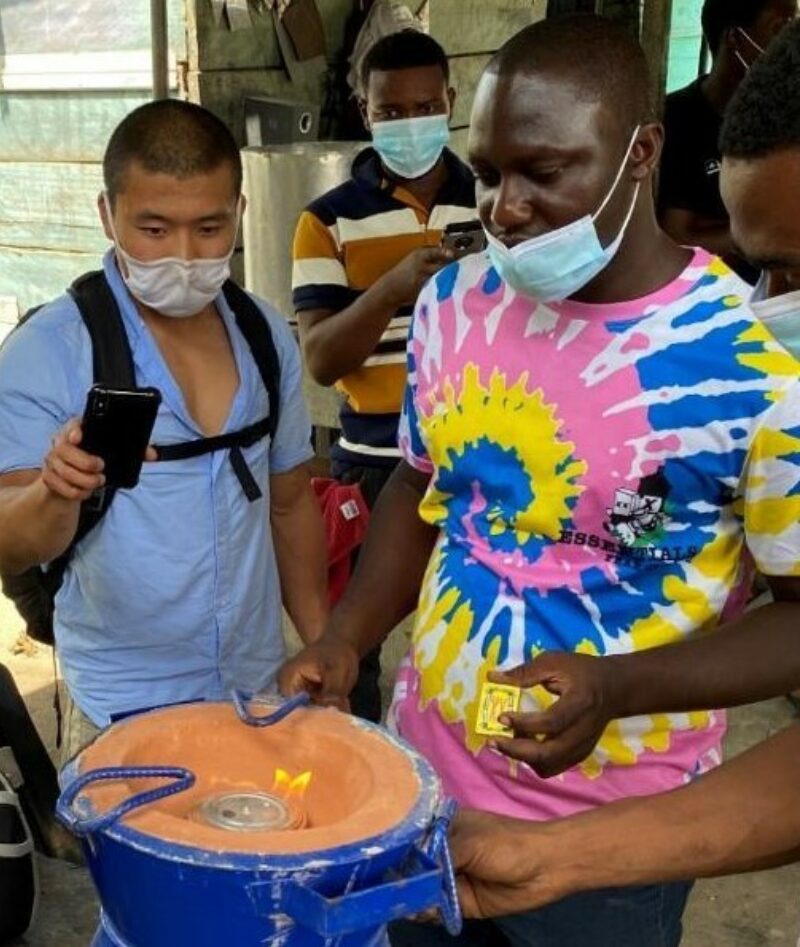 From Kumasi, we traveled to Cape Coast to visit Bismark Asante and Nasam Brand Enterprises. Bismark is one of the most enthusiastic and committed entrepreneurs that I know and is the founder and CEO of Nasam Brand Enterprises, the third-largest cookstove producer in Ghana. Currently, Nasam Brand Enterprises produces about 4,000 cookstoves per month. These include charcoal stoves, wood stoves, and liquid petroleum gas (LPG) stoves. We enjoyed spending time with Bismark and his team discussing stove design and performance.
At one point on our journey, we saw a severely overloaded truck stacked precariously high with bags of charcoal. Chances are the trees that were cut to make this charcoal were harvested illegally. When I saw this, I knew that we were in the right place at the right time. We have been working for several years to develop an improved shea roaster, which will make a huge difference for the health of the women who support their families by making hand-crafted shea butter. The project will also reduce deforestation and its impact on climate change by minimizing the amount of firewood used to roast the shea. In fact, on this trip, we demonstrated that it is possible to do nearly all of the roasting process with shea cake – a waste byproduct of the shea butter process.
And during this trip, our connection with the improved cookstove industry in Ghana has led us to meet with Mohammed Aminu Lukumanu, the CEO, and others of the Ghana Alliance of Clean Cookstoves & Fuels. We began discussions of a partnership between GHACCO and BDL that has now developed into an MOU for a project to develop improved cookstoves for Ghana. We are engaging and partnering with entrepreneurs, NGOs, national labs, and universities in Ghana to develop more energy-efficient cookstoves that can reduce and, one day, together with the improved forest practices which are underway, eliminate the unsustainable harvesting of trees for fuel. Eventually, this will help the people of Ghana, and of the world, to breathe easier.