Vashon Island is home to a myriad of diverse organizations and businesses, many of which focus on sustainability or combatting climate change. In April, the Vashon Rotary Club hosted an island-wide sustainability tour to highlight such organizations, and Burn Design Lab was both proud and excited to participate. Many of the participating organizations have a local environmental impact, such as the Vashon Bioenergy Farm or the recycling stations installed by Zero Waste Vashon. Burn Design Lab was able to, therefore, provide an international sustainability perspective to Vashon residents attending the tour, demonstrating how local expertise and resources here in the US can be utilized to make a difference in countries all around the world.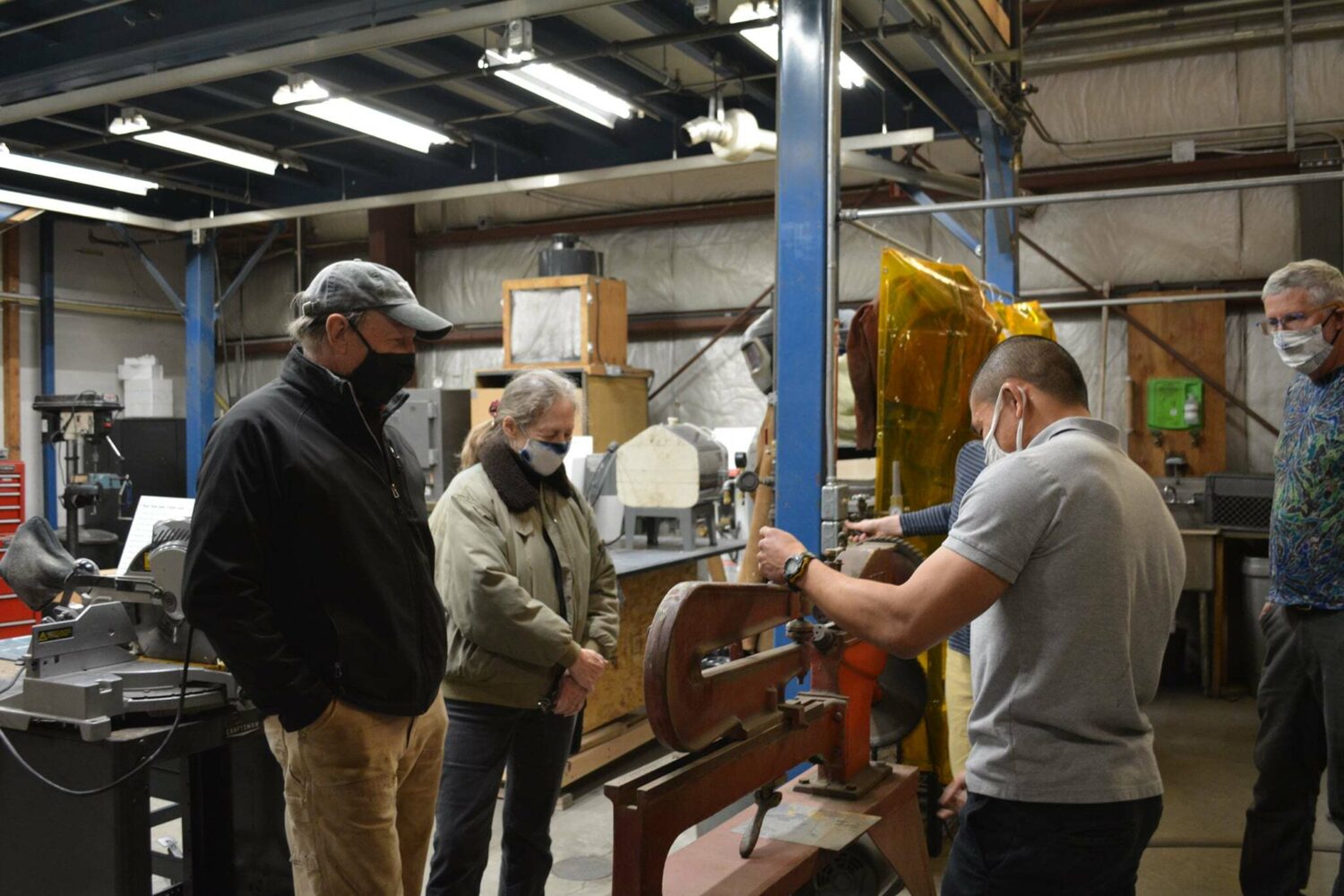 The BDL tour began in our design offices at the Sheffield building, familiar to many island residents for the various companies that call it home. Tour attendees were able to learn about the digital stove design process and see a timeline of stove prototypes. Later, in the manufacturing shop, BDL engineers walked tour participants through the various machining and manufacturing tools we use to build stove prototypes. This was a wonderful opportunity for island residents to experience BDL's new shop space, generously donated by Sheffield building owner Tom Bangasser. Finally, tour participants got to see a clean cookstove in action inside of our cookstove testing laboratory! Many thanks to the Vashon Rotary Club and to Zero Waste Vashon for organizing such a great event for our community! Connecting with Vashon is a wonderful privilege for the team at BDL. Sharing our mission and work with our friends and neighbors is so important for the families affected by indoor air pollution around the world. We would like to have another tour in July, so mark your calendars now
Designing Factories for People and Products
Creativity and innovation are essential to the development of clean cookstove designs, and as it turns out, to the manufacturing of cookstoves as well. The Lira Factory Project is a manufacturing systems project focusing on a cookstove factory in Lira, Uganda operated by the International Lifeline Fund (Lifeline). Together with Lifeline, BDL engineers are making improvements in the factory following a Human Centered Design (HCD) approach – where input from and consideration for the people involved in the manufacturing process is key. Rather than simply re-designing the Lira factory from scratch, the Lifeline/BDL team is focusing on making both small changes in succession, a method known as Continuous Improvement, and on implementing strategic upgrades to equipment and infrastructure. The HCD approach should keep us from making mistakes - like introducing new equipment that may not be readily adopted. The focus is on durable solutions, not quick fixes.
In the fall of 2020, BDL volunteer Charlie Sellers completed a scoping visit to the Lira factory in order to learn as much as possible about the facilities and to document the manufacturing process. The factory currently produces about 6,000 stoves per month, including the SmartHome charcoal stove for a company called UpEnergy. Since Charlie's trip to Uganda, Northeastern student and BDL intern Devin Quinoy has digitized the SmartHome design in CAD (computer aided design). Additionally, BDL Mechanical Engineer Louisa Anderson is developing a computational model of the current production process at the Lira factory. This includes the flow of materials along with the different methods used to manufacture the final product. By fully understanding the current methods of production, the team can identify bottleneck points and implement changes that make increasing output to the target of 15,000 stoves per month very doable.

From the operation process plan, Lifeline/BDL team members can apply the Continuous Improvement method by thinking about tooling that might simplify certain steps. For example, with the help of Charlie, Bryan Willman, and Lou Fezio (BDL senior engineers/ volunteers), Devin has developed a simple folding tool which will allow stove manufacturers to create consistent hems and flanges on the stove parts. Each equipment-related decision is made with great care, as there are always important considerations to make such as how equipment will be maintained in the future and how limited the access to electricity is. The results will be well worth the time and effort. "This is an important project for us to get involved with, because the stoves that are being manufactured by Lifeline in Lira have the potential to improve the lives of so many families," explained Devin, "There are many areas in the production of these stoves that can be greatly improved with some simple solutions.

A Closer Look Inside the Life of Shea
Rafia Salifu, Issah Katumi, and Adizah Charles, three women living and working near Tamale, Ghana, spoke with BDL partner Abdul Fatawu to share their experiences working at Shea Butter Cooperatives and why an improved shea roaster is so important.
Abdul: What are the processes involved in processing shea nuts in shea butter?
Rafia Salifu, Gubdanda Shea butter processing Centre-Gumo: It starts with me buying shea nuts from the market, then cleaning of the shea nuts and drying. The next stage is the crushing of the nuts and the roasting of the crushed shea. The next step after roasting is milling of the roasted nuts, after milling is the kneading of the milled nuts. We knead it in basins or through the kneading machine. After kneading, we boil the raw shea butter for a day or two depending of the quality you need. Once it's boiled, we fetch it from the boiling pots into basins to facilitate its cooling through continuous stirring of the boiled butter in the basins. The final stage when its cooled is packaging for sale.
Abdul: what is joyful about your job?
Issah Katumi, Tiyumba Shea Butter Processing Center: our work promotes togetherness, and through it I earn a little to support my family.
Adizah Charles, Tiyumba: The joyful part of my job is when I am able to get quality nuts and am able to process it into quality butter.
Abdul: What change will help make your work easy for you?
Issah Katumi: I wish we get more improved roasters that will expose us to less heat, smoke and consume less fuel. A kneading machine too will be a good addition.
Abdul: what will you like to share with viewers in the USA?
Rafia Salifu: The roasting part is most challenging of our work, so I am appealing to all to help Burn Design Lab to be able to produce the improved roaster for us.
Issah Katumi: We are many at this centre and the space isn't enough for us, we need help for the expansion of our centre. I am appealing to people to please help Burn Design Lab to fulfill their intention by producing an improved roaster for us.
Adizah Charles: I want to appeal to all to help us get an improved roaster. With an improved roaster, it will make the processing of shea nuts easy for us, because shea nut processing is my only source of livelihood.
Thank you to Rafia, Issah, and Adizah for sharing their thoughts with us.
Partner Spotlight: Meadow Creatures
Bob Powell is an MIT graduate who worked for Microsoft and elsewhere in the computer industry for 20 years before seeking a different career. In 2009, he incorporated Meadow Creature to sell the broadforks he had been making for Vashon neighbors in his home metal shop on the island. In 2014, the company introduced the Avalon Cider Press, possibly the world's nicest home cider press. Over time they added equipment and did a wider range of precision machining and metal fabrication for industry in the PNW, and when that approached half of the company's revenue, they added Metalcreature.com as a distinct brand for custom work. In 2021, Jason Haase joined Bob as co-owner of the business.
Bob and Meadow Creature have played an integral role in the history and founding of BDL. Peter Scott moved to Vashon in the summer of 2010. Peter asked if Bob could make stove parts for R&D he was doing in Haiti and Kenya, and Bob offered to make whatever Peter needed as a way for Meadow Creature to give back. Peter found additional enthusiasts on Vashon, and decided to create a new organization based here. Peter, Bob and two others (Ted Clabaugh and Olivia Pendergast) incorporated as BDL a few months later. BDL started out building stoves inside Meadow Creature's shop, and testing stoves at the homes of island volunteers. The organization raised funds and soon rented its own adjacent shop space at the Sheffield Building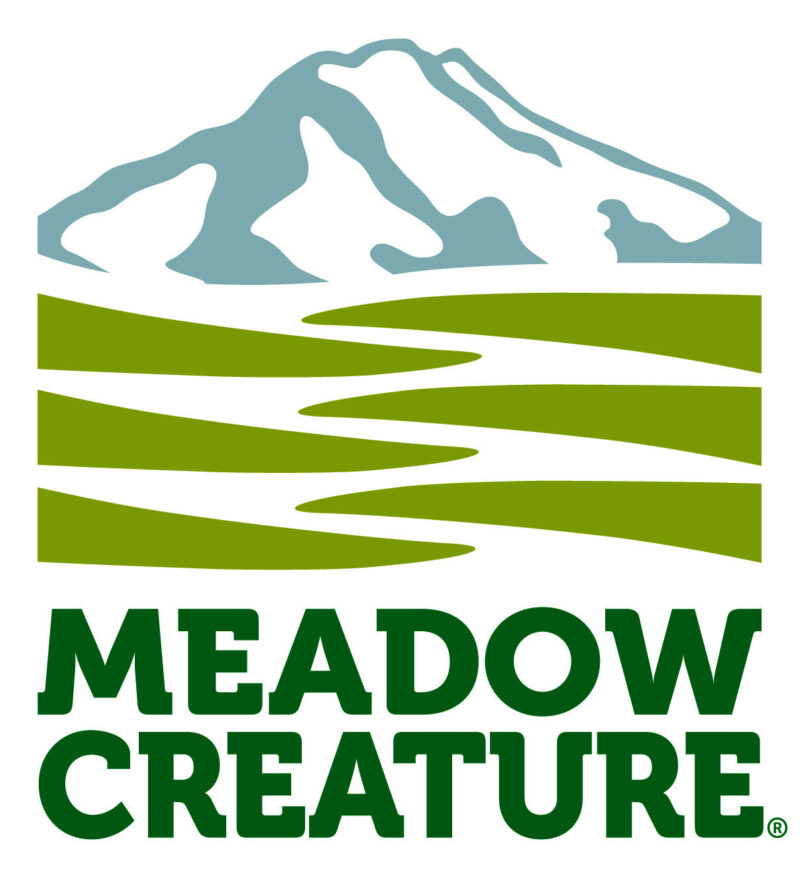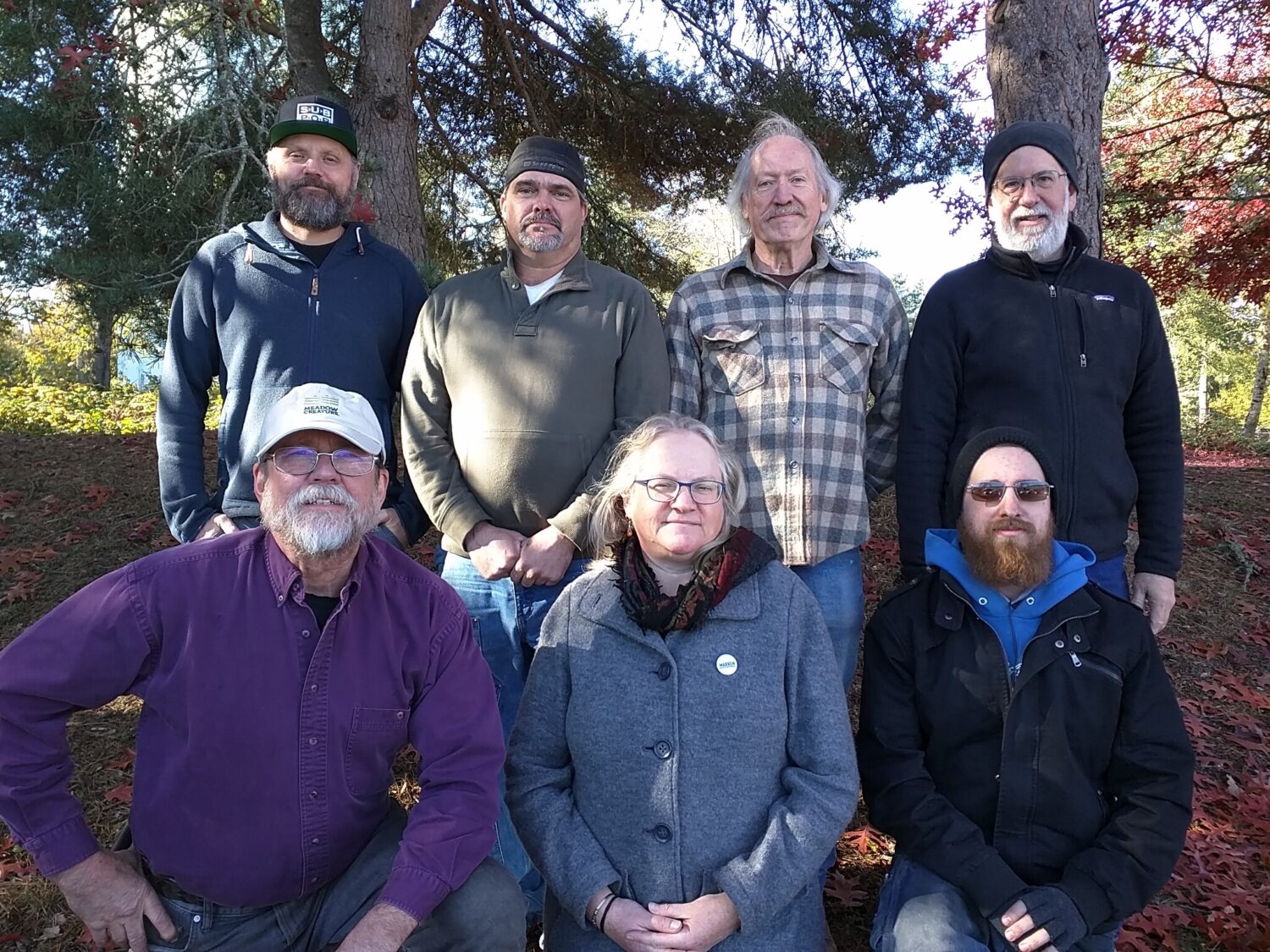 Bob and the Meadow Creature team have cut the metal parts for over 1,000 stove prototypes for BDL and Burn Manufacturing to date, with all the work for BDL as a gift. "I've sure enjoyed working with and getting to know the many interns, fellows, volunteers, and staff over the years. It's been a most rewarding relationship," Bob shared. BDL's unending gratitude continues for Bob and his incredible team at Meadow Creature.