Clean cookstoves, healthy families
For the last ten years, Ellen Boamah has researched diseases that affect millions around the globe to understand how to guide people toward better health decisions. Research that is critical to understanding the impact of BDL's work.
She is especially passionate about improving the health of women and girls. In Ghana, Boamah'shome country and site of BDL's shea roaster project– as in many other countries in Africa, Asia, and Central America – the responsibility for preparing meals falls primarily on women, meaning they are disproportionately exposed to pollutants from cooking with inefficient cookstoves and three-stone fires. Her latest research, the Ghana Randomized Air Pollution and Health Study (GRAPHS), examines how household air pollution (HAP) from cooking impacts the health of mothers and their children.
"We lacked data on the global burden of disease that associated with household air pollution because most studies done in the past were either observational or used questionnaires to assess stove and fuel use," said Boamah, who works for the Research and Development Division of the Ghana Health Service.
GRAPHS was a study that compared three types of cookstoves for pregnant women: LPG stoves, improved biomass stoves (like BDL's stoves), and three-stone fires. The study measured air pollution levels and the health outcomes of the women and their babies before and after birth. They found that higher air pollution levels led to lower growth rates and higher pneumonia risks for babies, especially girls.
For every one part per million increase in particulate emissions, the increased risk of pneumonia in infancy went up 10% for prenatal exposure and 6%for postnatal exposure. An improved cookstove can reduce exposure. BDL's improved shea roaster, for example, reduces PM2.5 exposure by up to 70%.
Reducing exposure is so important because many diseases are believed to have their origins in early life. While genetics account for a relatively small proportion of risk, the primary danger comes from environmental exposures. Our lungs begin developing early in gestation and continue to grow throughout childhood, pointing to the importance of minimizing harm to this critical organ.
The research also suggests that clean cooking interventions implemented at the community level yield much better health results. Our work has long aligned with that view, which is why we partner with manufacturers in developing areas of the world to design cookstoves and manufacturing systems that fit with those regions.
The study also emphasized the importance of clean cooking field research, a core tenet of BDL's work. We have seen that women are usually the agents of change in the cookstove industry. Inevitably, their feedback provides essential input to engineering changes in cookstove development.
"This study produced very fascinating results, both from a scientific and a policy perspective," said Bo-amah. "We were able to show that investment in clean cooking interventions has the potential to tremendously improve health at critical stages of development."
Toward Affordable Complete Combustion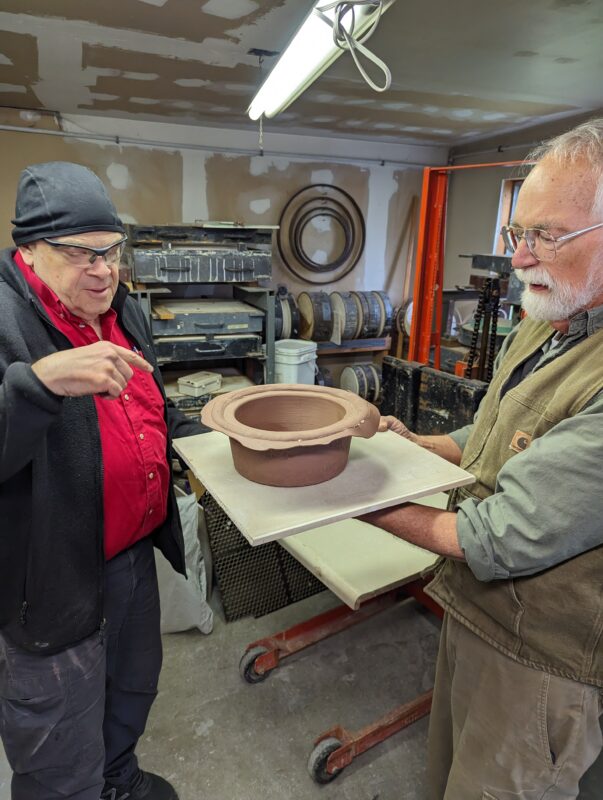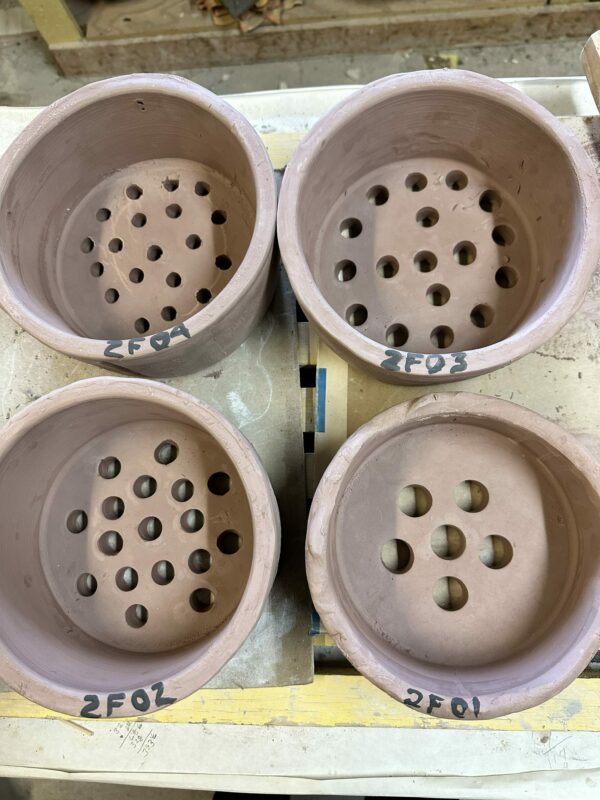 Learn
More
All cookstoves designed by Burn Design Lab have a few components in common. The combustion chamber is one of the most important for reaching clean cooking efficiency targets.
The combustion chamber is the part of the stove exposed to high temperatures and the corrosive products of combustion. Typically, we would prefer to use stainless steel, which is temperature and corrosion-resistant and lightweight. Unfortunately, stainless steel is expensive and can be difficult to procure in some project locations. Because keeping improved stoves within reach financially is one of BDL's top priorities, we often seek out potentially lower-cost and readily available solutions, including ceramic combustion chambers.
Our review of the field data suggests that using clay to make a ceramic combustion chamber is a promising way to ensure local and inexpensive availability for production facilities in Africa and elsewhere.
From an engineering perspective, this is a challenging undertaking. Clay is an abundant, low-cost material but is also highly variable in composition and properties. Our team is currently working to determine the type of clay composition that will meet performance and durability criteria. This experience will inform our recommendations for production processes. BDL's R&D efforts in this area will address ways to optimize the clay's composition, how it is formed into the final shape, and how it is fired in the kiln.
Improved cookstove performance, which includes heat output, fuel efficiency, and emissions reduction, is all about achieving complete – or nearly complete – combustion. The combustion chamber shape and thermal properties contribute to the result. Trying out different forms may help achieve better stove performance. Mixing additives into the clay can improve the heat-resistant properties. All of these changes and experimentations have the potential to lead to better-insulated combustion chambers to increase efficiency, reduce smoke, and improve safety.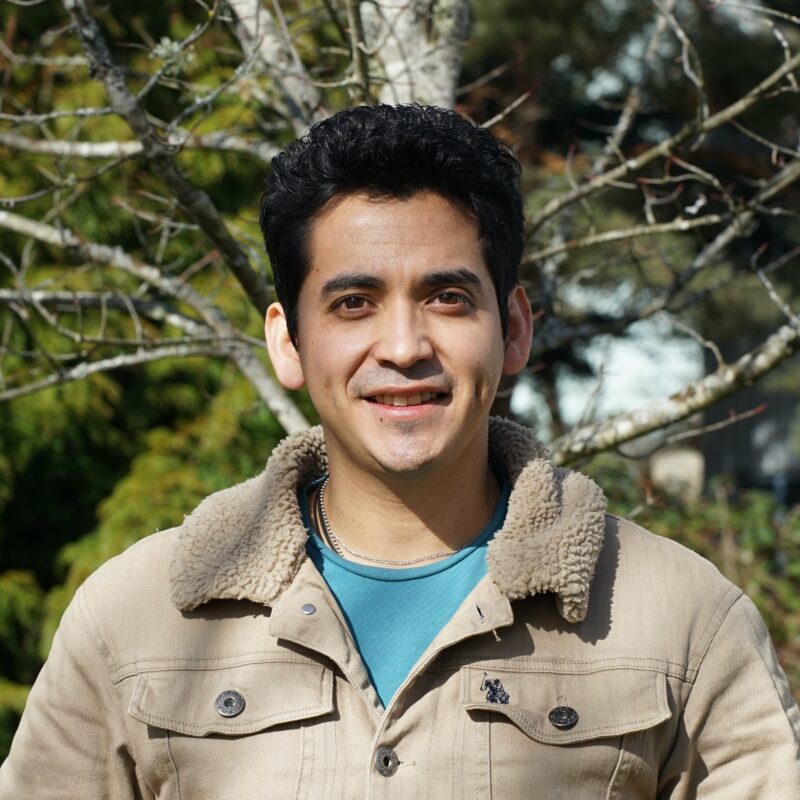 Benny Lopez is a Biotechnology Engineer working at Burn Design Lab under the J-1 visa program. Benny focuses on using his R&D skills and engineering background to enhance stove models and biofuels, bringing improved and better products to all communities around the world. Outside of work, Benny is passionate about health and fitness, learning languages, playing board games, enjoys hiking and exploring. As a visitor from Mexico, he looks forward to learning more about American culture, exploring the mountains and lakes, sailing across the Salish Sea, and positively impacting the Vashon Island community.
Garrett Olges joined the BDL team this Spring from the University of Cincinnati as an intern. He studies aerospace engineering and is eager to merge his engineering knowledge with humanitarian and philanthropic outreach. His work at BDL included experience with CAD (computer-aided design), prototyping, cookstove testing, and testing the new pressure cooker from Madagascar.
We are so excited when we get to welcome new talent to Burn Design Lab. As a mission-driven and ambitious research and design organization, our work depends on skilled and thoughtful people in all aspects of the organization. Thanks to all members of our community for being a part of our innovation lab to solve some of the world's biggest problems!