Lighting a Fire with New Fuels
This winter, Burn Design Lab engineers were excited to begin the process of expanding the Improved Shea Roaster fuel options beyond just wood. The process begins with adding the capability for LPG, or Liquid Petroleum Gas, to the design of the roaster. According to the Clean Cooking Alliance, LPG "is a multi-purpose energy with many applications, is portable, and can be used virtually anywhere in the world." Optimizing the shea roaster for a greater variety of fuels like LPG is increasingly important. Leaders in Ghana are pushing for the use of LPG across the country, as the existing demand for fuelwood is causing devasting deforestation and degradation in countries across West Africa.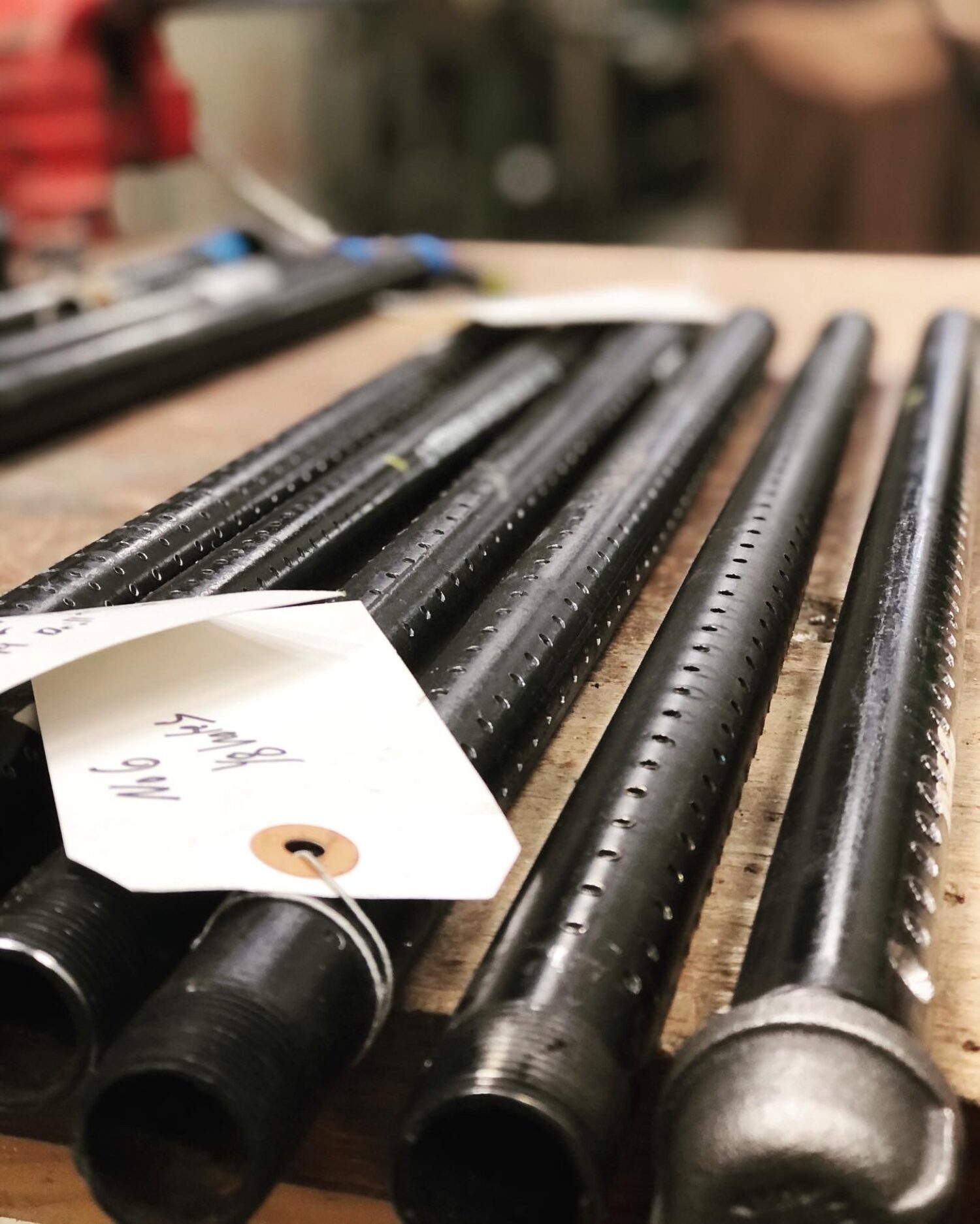 Shea team members Jeremy Su and Louisa Anderson began the LPG integration process by testing several propane burner prototypes. After working with versions created in-house, team members were then able to work with equipment sourced from Charles A. Hones, Inc., a company based in NY specializing in industrial gas burners, lead melting furnaces & heat-treating products. Jeremy and Louisa will continue testing burner systems with the Charles A. Hones equipment, shown to have heating capabilities of 60,000 BTUs. The next steps for the team are to optimize the roaster design and roasting process for time and heat output with the burner apparatus attached. It will be critical to develop a burner system that has the highest efficiency, achieved through a specific gas and air mixing component of the burner.
BDL is extremely grateful for the generosity of volunteers and community members for helping kickstart this process. Thank you to volunteer Bryan Willman for manufacturing the testing equipment, and to David Krauter for generously donating a propane burner from Charles A. Hones, Inc.
December 2020 – As the Burn Design Lab staff and interns prepared for the winter holidays, making plans with family and wishing coworkers a good break, the Burn Design Lab shop was the very picture of productivity. Boxes were loaded, pallets were prepped, and forklifts were in motion to prepare for a very special occasion: a new location for Burn Design Lab. But don't worry, we're not going far.
In the fall of 2020, Sheffield building owner Tom Bangasser announced a change in how workspaces inside the Sheffield building warehouse would be managed. For some business owners on the Island, this change meant the opportunity to own their own workspace inside the warehouse. For Burn Design Lab, the change was an opportunity to move and upgrade our shop and laboratory space inside the warehouse.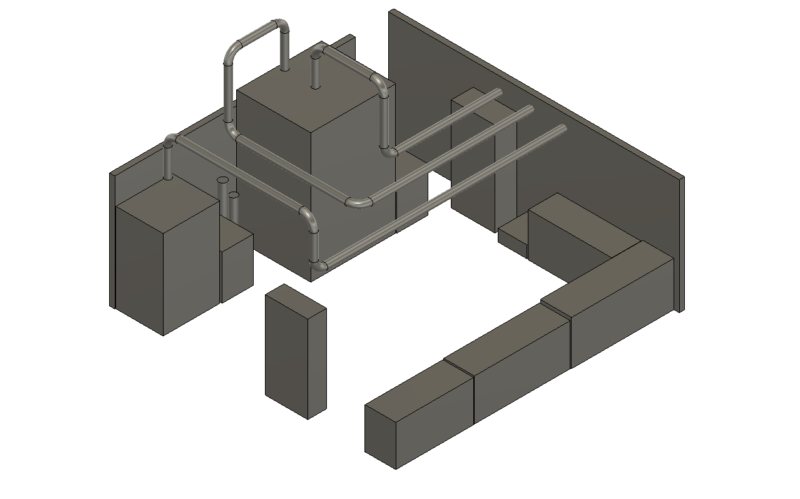 The move was no easy feat, however. Time was short and resources were limited. "Directly upon returning in January," explained Mechanical Engineer Jeremy Su, "we had to re-configure our new shop in a temporarily smaller space, onboard two new employees, start another production run of 20 N95 decontamination chambers, and attempt to keep our ongoing projects moving forward." The resiliency of the team shined through, however, as the space took shape.
The brand-new laboratory will be custom designed and built for BDL. The space will enable BDL to test multiple types of cookstoves and collect lucrative data necessary for the highest-performing stoves. Our new shop space also provides our engineers with the room and equipment necessary for the iterative design and prototyping stages of our cookstove process. Jeremy added, "Our new shop and lab space gives us the opportunity to grow as an organization and continue to develop clean-burning cookstoves and roasters!"

From concept to final product, the process of designing high-performing, efficient cookstoves involves a complicated dance between many industries, techniques, and resources. Partnerships with industry experts are an essential component of BDL's R&D model, and we are so grateful for the long working relationships we have with individuals, organizations, and companies around the world. Our first feature example is Kevin Biller of the Powder Coating Research Group.
In 2012, as Burn Design Lab was developing our flagship cookstove designs, our team of engineers needed help incorporating a technique called Powder Coating into the stove manufacturing process. The main body of the stove is plain carbon steel that needs painting to prevent it from rusting. Powder coating is the preferred method for both aesthetics and durability. Unfortunately, no one in-house was knowledgeable about the process at the time.
Through an association called the Powder Coating Institute, Paul Means (then BDL's Research & Testing Manager) connected with Kevin Biller, owner and CEO of Powder Coating Research Group. Kevin's technical expertise and consultations during the development of the early stove designs were invaluable to the team. Kevin even spent a week in Kenya to assist the BURN Manufacturing team members with commissioning an initial operation of powder coating in the Kenya factory. Kevin has continued to provide technical support to both BDL and BURN Manufacturing over the past 8 years. In addition to the technical support, Kevin's company, the Powder Coating Research Group, recently became monthly financial supporters of Burn Design Lab. We are so grateful for his support, and for his contributions to life-saving clean cookstoves.
At the end of 2020, BDL said farewell to Northeastern Student and BDL Intern Isabella Stepanek. During her internship, Izzy played a critical role in the N95 Decontamination Box assembly process, and she led the Extended Life Stove project through the research and testing of several new potential materials. Izzy returns to Northeaster University to continue pursuing a BS/MS in Mechanical Engineering.
In other staffing news, we are so pleased to announce that Jeremy Su will be staying on as a Mechanical Engineer with BDL for the spring and early summer! Jeremy currently leads our Improved Shea Roaster project and was the production manager for the N95 Decontamination Box Assembly process.
Joining Jeremy on staff this spring is Louisa Anderson. Louisa received her B.S. in Mechanical Engineering from the University of Rochester. Upon graduation in 2020, Louisa was set to join the Peace Corps in Tanzania. Faced with a global pandemic, Louisa instead returned to her family in Seattle, WA, and began volunteering at BDL. In January she started as a Mechanical Engineering Fellow with the implementation of LPG in the Shea Project.
Rounding out our spring engineering team is our new Mechanical Engineering Design Intern Devin Quinoy. Devin is a 2nd-year student studying Mechanical Engineering at Northeastern University and is originally from Westchester, New York. At BDL, Devin will be involved with the manufacturing of products and the improvement of manufacturing processes for the cookstove factory project in Lira, Uganda.