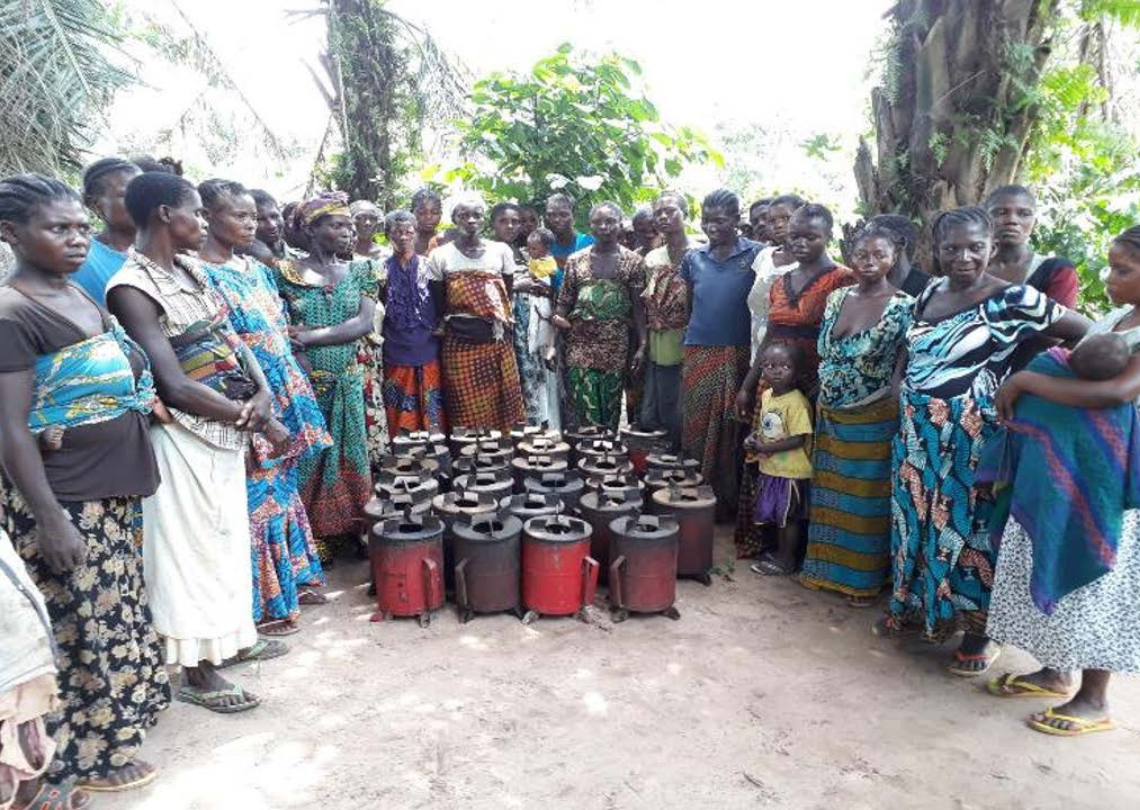 DRC Sala Makala Stove
IMA World Health, an international non-profit, embarked on the application of a gasifier stove as a solution to multiple health, environmental, and socio-economic challenges in the DRC. BDL is working with IMA DRC to improve the efficiency of the original Top Lit Up Draft Sala Makala stove (TLUD). As another key aspect of the project, BDL is working to reduce both particulate and carbon monoxide emissions from the stove.
One out of 72 persons in the DRC die of illness due to excessive exposure to smoke. BDL's research and development on the TLUD stove is focused on evaluating design features and related thermal efficiency, combustion, and emissions related to the WHO's Voluntary Performance Requirements. Improving the efficiency of the stove translates into reduced amounts of wood needed for cooking the family meals.
A beneficial feature of the wood burning IMA TLUD stove is its ability to make charcoal as a by-product of cooking. This charcoal can be used as biochar and added to the soil to enhance crop yield, used as fuel for cooking in a charcoal burning stove, or it can be sold. This charcoal is a new potential source of revenue for rural families.
Project Goals
Improve the stove's thermal efficiency to 40% - lowering wood fuel consumption and cost.

Reduce the stove's particulate (PM2.5) and carbon monoxide emissions below the current baseline emissions levels.

Develop a reliable design and method for turning down the stove to save fuel while simmering rice, beans, and similar foods.
IMA World Health
Osprey Foundation
Curious about this project?
Browse our FAQs or contact us with your questions.
Want to see more projects like this?
Share or donate now to support our work saving the environment and empowering people in the developing world