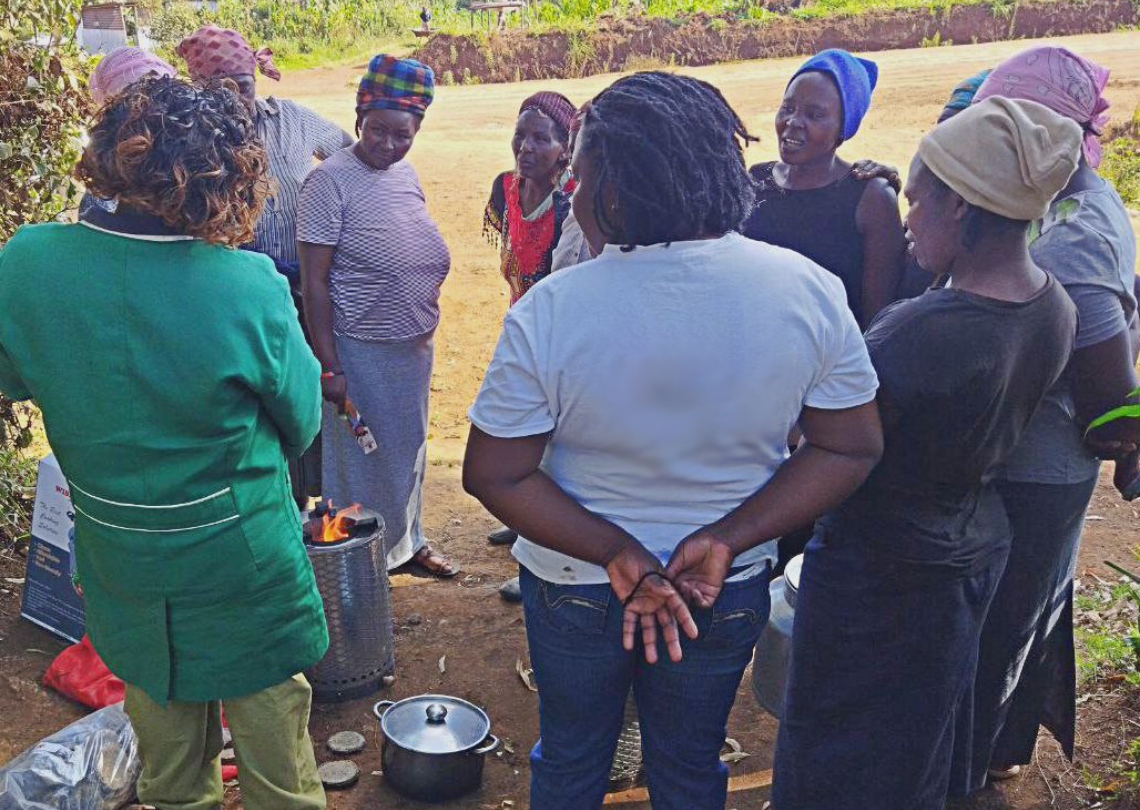 Wisdom Energy Factory Improvement
Kenya
Wisdom Energy Hub Ltd ("WEH") is located in Engineer Town, Kenya and manufactures and distributes approximately 100 biomass stoves each month. WEH reached out to Burn Design Lab ("BDL") for technical support on improving the durability and production processes of their stove to reach a minimum output of 750 stoves per month. Most fabrication work is done manually, however a few human operated machines such as a slip roll, foot shear and a pot rest former are also used in production.
The top face currently takes the longest time to fabricate at 25 minutes. Because of the potential to save time, Wisdom Energy has placed priority in developing a more efficient process to both cut and form this piece. The team at Burn Design Lab is developing tooling that can make forming the top face a more streamlined operation.
Project Goals
Increase production capacity from 100 stoves per month to more than 750 stoves per month

Utilize Continuous Improvement and Human Centered Design approaches to factory upgrades
Partners & Sponsors
Wisdom Energy Hub LTD.
Curious about this project?
Browse our FAQs or contact us with your questions.
Want to see more projects like this?
Share or donate now to support our work saving the environment and empowering people in the developing world